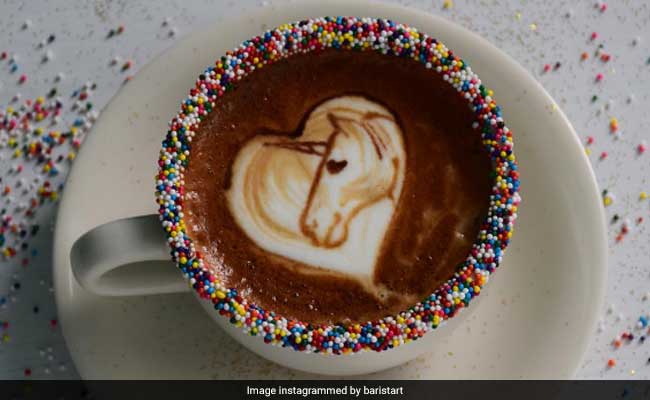 New Delhi:
New York-based Michael Breach is an artist but his tools are rather unusual - espresso, steamed milk and a toothpick instead of a paintbrush and easel. The barista, with over 70,000 followers on Instagram, is well-known for his creative latte art. According to his
website
, Mr Breach began creating coffee art while working late nights as a barista at a hip Manhattan hotel. When work was slow, he'd pass the extra time by perfecting his latte art, using just espresso and milk to create art in a tea cup (or coffee mug, if you will).
Take a look at some of his lovely latte art:
1. "I don't use coffee filters. I use Snapchat filters."
2. When you need your morning cuppa but pizza is bae:
3. When you want to "drink in" the view:
4. So many pop culture references:
5. Can there be a better tribute to your furry friends?
6. Cashing in on the magical unicorn trend:
7. A lot can happen over coffee - like a marriage proposal!
Click
here for more trending stories
.