US President Donald Trump's alleged flip flops on political issues have a new, very literal avatar, thanks to Presidential Flip Flops. A company has manufactured cheeky footwear printed with all the supposedly contradictory statements Trump has tweeted. The concept is simple: on one foot is Donald Trump's original tweet, and on the other is the tweet that contradicts it completely. The POTUS is well-known for having criticized issues and policies in the past that he now supports.
Presidential Flip Flops
is, in their own words, 'a lighthearted poke at the political flip flops the President makes on Twitter'.
The flip flops are currently available in 3 options:
Electoral College Edition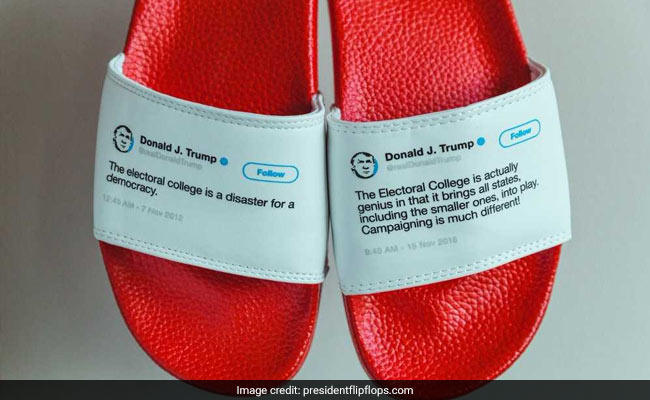 Syria Edition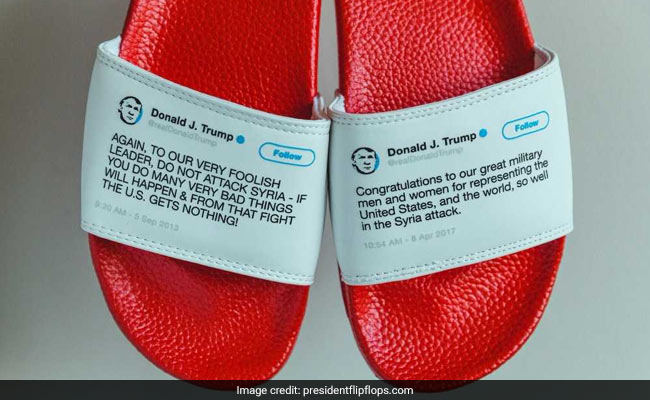 Sources Edition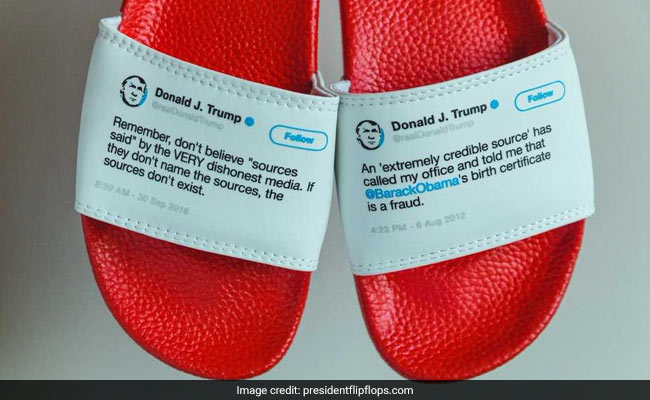 The design of the flip flops is another way the company mocks Mr Trump. "Made in China, heat pressed in the US. The same as our President's ties, right?" they write, referring to the time when it was discovered that Trump's ties, and much else of his clothing, was made in China even as he himself encouraged 'Make In America'.
Click for more
trending news