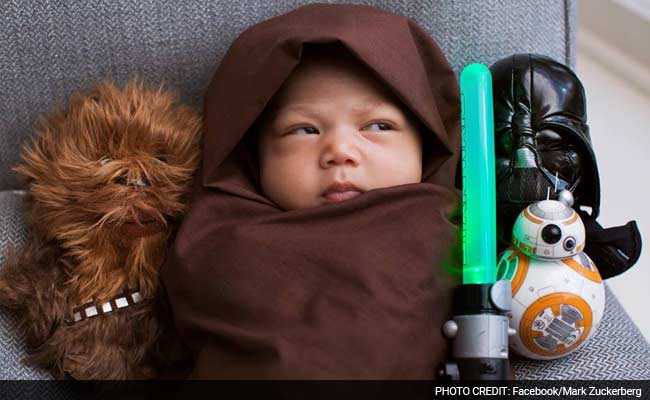 Alright, so we might have to wait a couple more years to find out if little Maxima Chan Zuckerberg is really a
Star Wars
fan or not, but daddy certainly is.
In a Facebook photo posted hours ago, Mark Zuckerberg's little bundle of joy poses as the world's tiniest and cutest
Star Wars
fan, dressed as a Jedi in a brown cloak. The three-week-old little cutie is also surrounded by
Star Wars
merchandise - a Chewbacca doll, a Darth Vader mask, a light saber and a BB-8 toy. Nice haul, dad.
"The force is strong with this one," Zuckerberg titled the picture and, going by the very strong side-eye little Max is giving, we'd have to agree.
First-time (and understandably excited) dad Zuckerberg's proved on more occasions than one that he's a hands-on father. Currently on a two-month-long paternity leave, he's spending quality time with baby Max, changing diapers and reading her books on Quantum Physics (just kidding).