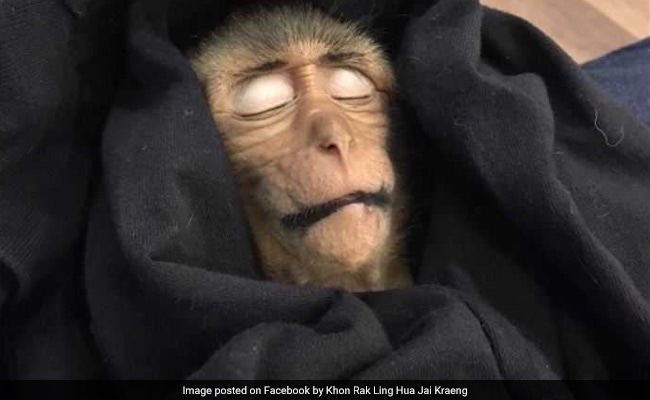 Some people can't function without their morning cuppa joe. But not everyone can handle a strong dose of caffeine. A baby monkey in Thailand certainly couldn't.
In the Thai capital of Bangkok, a curious baby long-tail macaque jumped on a tourist's motorcycle and downed some strong, iced-
coffee
that was hanging off the handlebar in a plastic bag. He collapsed as a result of too much caffeine in his body.
The group "
Khon Rak Ling Hua Jai Kraeng
" wrote on Facebook that the six-month-old probably tried to
copy
the tourist who was sipping his coffee a short while before it was nicked by the mischievous primate.
Vets arrived on the scene after concerned onlookers called for help. The monkey was administered saline at the hospital and it was only after 10 hours that he gained consciousness.
He was released back to his group the next day after making a full recovery.
The group also documented the macaque's recovery in the hospital and the reunion with his family.
Click for more
trending news