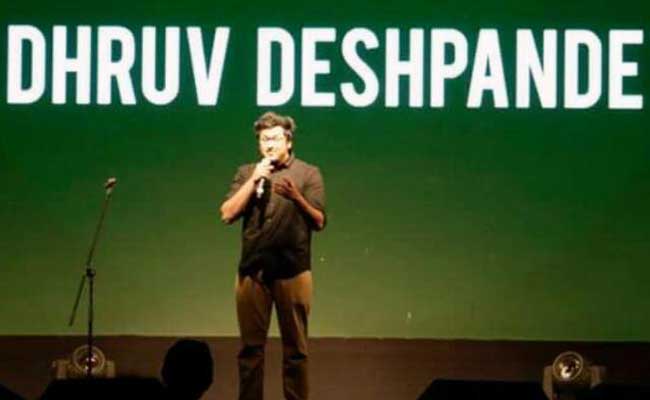 Highlights
Dhruv Deshpande has put up a thought-provoking Facebook post
It is about conversation about homosexuality that he had with his mother
Since June 13, the post has amassed 10,000 likes and almost 3,000 shares
When is it okay to tell your parents that they are wrong? At times like this, detailed in a thought-provoking Facebook post by a management student from Mumbai. "You are disrespecting them by letting them become socially irrelevant," says Dhruv Deshpande in a note that documents a conversation about homosexuality that he had with his mother, written days after the killing of at least 49 in an Orlando gay bar.
Mr Deshpande begins his post by sharing an anecdote in which his mother asked him if he was gay. "This happened a couple of years ago. What followed was a one-hour argument, starting with 'What if I was?'" he says on his post. "Which brings me to my point: As a youngster, the biggest service you can do to society is telling YOUR parents they're wrong. And man our parents are wrong. They're wrong a lot," he says.
Bring your parents up to date, urges Dhruv Deshpande, challenge their notions of the changing world. "While preaching peace to our generation, we ignore our parents' generation, where, even in the most open-minded homes, phrases like, 'look at her clothes' 'these <insert group/religion/caste here> are all the same', are uttered in not-so-hushed tones," he says.
Mr Deshpande also suggests that it is the older generation that cling most to conservative values and prejudices: "Today, the biggest propagators of the notion of rape culture, caste system, racism, islamophobia, homophobia etc are your parents generation, however latent it may be. Do not ignore it because you think you're respecting your parents. You aren't. You are disrespecting them by letting them become socially irrelevant."
Some might disagree, given that Orlando gunman Omar Mateen was 29-years-old.
Be that as it may, Dhruv Deshpande's post has resonated across social media. Since June 13, the post has amassed over 10,000 'likes' and almost 3,000 shares. "True let's agree today's generation is way more mature to see things in perspective and I agree all you've got to do is talk to your parents and get them to understand it's your life and your choice," says one commenter. "I have had the exact same conversation with my mother," says another.
Read the post below and tell us if you agree with Mr Deshpande.