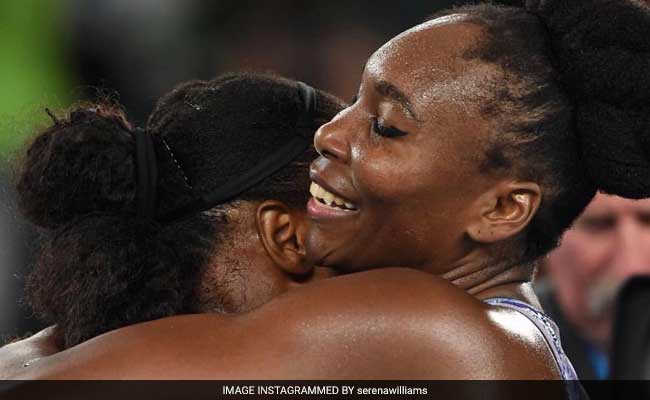 Highlights
Serena Williams won the Australian Open women's singles final yesterday
Her opponent in the match was her sister Venus Williams
Serena posted a special message about 'best friend' Venus on Instagram
Tennis champ Serena Williams created history by winning her 23rd Grand Slam title during the Australian Open women's singles final on January 28. But this match, it seems, had only winners what with Serena's opponent in the match being none other than her older sister, tennis ace Venus Williams. In a great show of sister love, Serena found the perfect way to celebrate both their achievements in the tournament by sharing a wonderful post about Venus. In an Instagram post, shared some 18 hours before writing this, Serena gave a special shout out to her 'best friend'. And this special post is winning several hearts on social media.
"The top is never lonely when your best friend Venus Williams is there," the 35-year-old world number 1 wrote on Instagram. She shared a heartwarming picture of Venus embracing her along with the message.
Since being shared, the post has collected over 2.9 lakh 'likes' and thousands of comments on the photo sharing site.
"Congratulations queen, we are proud of you both," said one commenter. "You have attitude, spirit, and how a true athlete should be... you make the sport better... congrats on both. Hope all the best for you and all your family... so proud of you," said another.
Venus too shared an equally heartening picture on Instagram. Since being shared some 10 hours before writing this, her post has received over 55,500 'likes' on Instagram.
Here's wishing the sisters many more wins in the future.