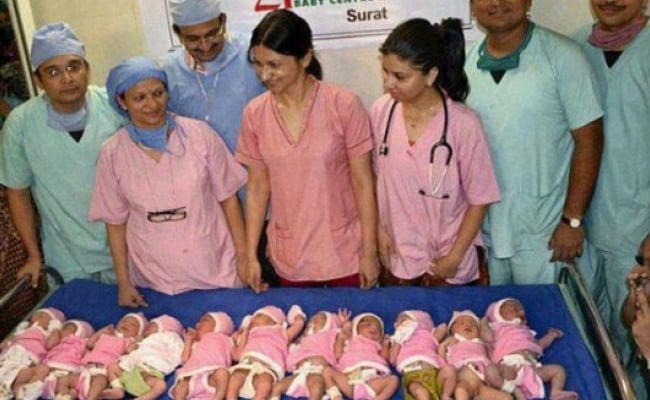 It's April Fool's Day again, which means a whole lot of pranking. So, whatever you're reading today that sounds a little unbelievable, take it with a pinch of salt.
But, today is not the only day when what you read online may require some fact-checking.
Here are some of the internet hoaxes that many of us believed, shared on our Facebook timelines, only to discover that it was far from truth:
1. Jana Gana Mana declared best anthem by UNESCO: Last year, an email saying UNESCO has declared the Indian National Anthem Jana Gana Mana to be the best in the world, was being shared on everyone's timeline. UNESCO later confirmed they the reports were false.
2. Python eating drunk man: In November 2013, there were articles doing the rounds on internet, suggesting that a python ate a drunk man in India. An image of the apparently 'man-eating' Python was tweeted and retweeted several times.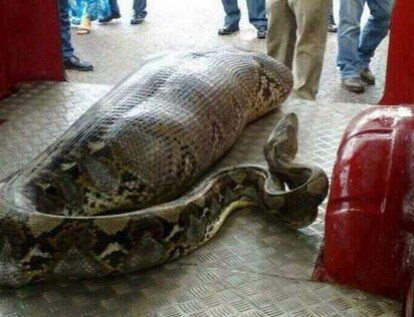 3. Woman with three breasts: Earlier this year, a21-year-old in Florida claimed she had paid a surgeon $20,000 to implant a third breast in the middle of her chest. She was actually wearing a three breast prosthesis.
4. Charge your iPhone with an Onion: Charging your phone is a major issue with many. So, when the how-to site Household Hacker shared a video in 2008 to demonstrate how to charge an iPod using nothing but an onion and a glass of Gatorade, it soon vent viral. Many actually tried plugging their electronics into vegetables. Surprise - it doesn't work
5. Justin Bieber saved a Russian man from a bear: In August last year, dozens of media outlets ran with the incredible tale of a Russian man saved from mauling by a bear when his cellphone rang and a Bieber ring tune played out- sending the beast fleeing into the forest. The story was great. Alas, the Bieber angle was complete fiction
6. You can cure Ebola with salt: When the Ebola panic was spreading last year, there were also many treatments doing the rounds on the internet, claiming to cure the disease. People were sharing list of cures which included bathing in salt water and eating seeds of a tree from West Africa. None of them were true. The US Food and Drug Administration was forced to issue a statement about the hoax products, and said "Ebola treatments don't exist."
7. Woman gives birth to 11 babies: In April 2013, a photo that showed 11 new born babies with a woman from Gujarat standing next to them took social media by the storm. The story claimed that the woman had given birth to 11 babies. It turned out to be another internet hoax. The photo was of 11 babies who were born on 11/11/11 at the 21st Century Hospital & Test Tube Baby Center in Surat, Gujarat.
8. In 2013, post Diwali, social media went into a tizzy when they spotted a picture of India's map, apparently clicked by NASA during Diwali.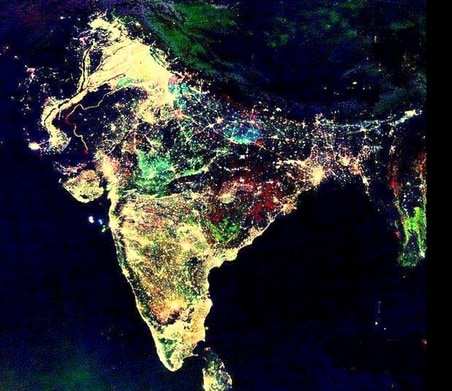 Nasa later clarified that the image was a hoax. The image was based on data from U.S. Defense Meteorological Satellite Program (DMSP) satellites, and it's a color-composite created in 2003 by NOAA scientist Chris Elvidge to highlight population growth over time. Nasa also said that the lights during Diwali aren't really visible from space.
9. In August 2014, a video footage on YouTube showed Russian President Vladimir Putin speaking at the unveiling of a First World War memorial in Moscow when a bird, pooped on him. In all other footage of the event and news pictures, the bird poo was nowhere to be seen. The video was fake.