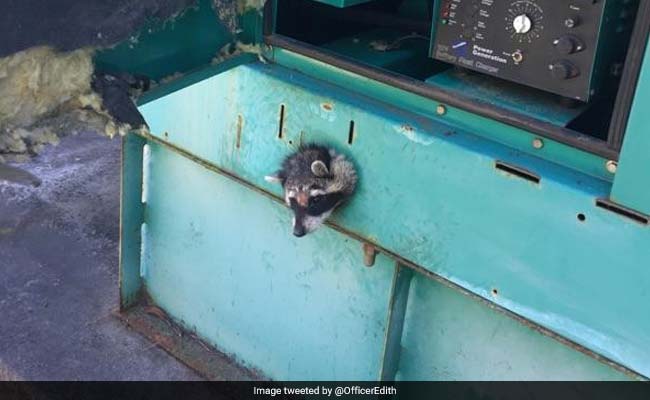 It's all fun and games - until you get your head stuck in a generator. A curious raccoon found this out the hard way. On March 7, animal control officials in San Francisco, USA, found and rescued a raccoon stuck in a generator on the City College of San Francisco campus, reports
NBC News
.
Pictures of the stuck raccoon were shared on Twitter by Officer Edith of San Francisco Animal Care and Control. The animal's head can be seen in the photographs, protruding through a small opening in the steel generator, while its body appears to be inside the machine.
"You're not going to post those anywhere are you?"
"No, no, just documenting the scene is all.
" pic.twitter.com/zhc155U6E4

- Officer Edith (@OfficerEdith) March 8, 2018
The raccoon was initially distressed and thrashing around, and had to be sedated before it could be rescued, said Acting Lt. Eleanor Sadler of San Francisco Animal Care & Control to
NBC News
.
However, once it was rescued and examined for injuries, it was declared fit and released.
"She scampered off happily," said Ms Sadler.
Click for more
trending news