Dizzying footage shows a daredevil slackliner walk across France's River Seine - while suspended nearly 200 feet up in the air. It took 23-year-old trapeze artist Nathan Paulin nearly half an hour to complete the dangerous walk. The stomach-churning stunt - broadcast on live TV - was part of an effort to raise money for research into rare diseases.
A video uploaded on YouTube by
CGTN
shows Mr Paulin walk across France's River Seine along a slackline, a flat webbing similar to a tightrope, between the first level of the Eiffel Tower and Paris' Trocadero square. Mr Paulin successfully completed the walk on December 9.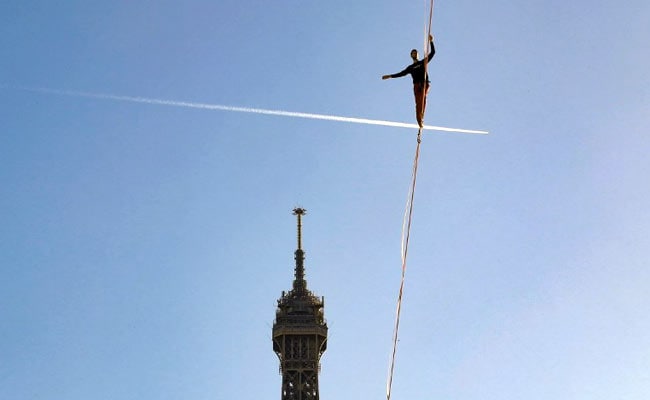 With the stunt, Mr Paulin set a new record for the longest ever crossing made in an urban area, reports
Nine News
.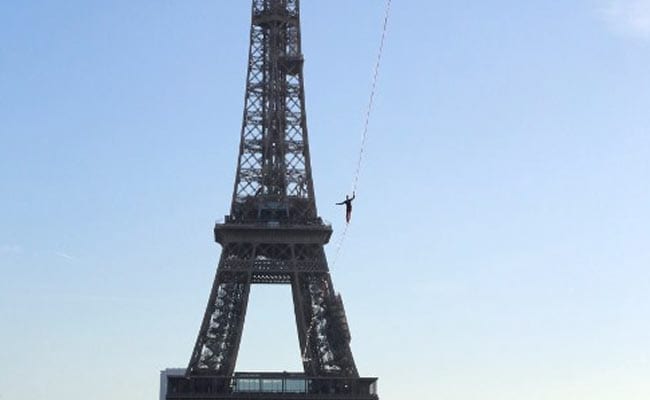 Awe-inspiring pictures show the Mr Paulin carefully inching along the slackline as onlookers watch from below. One photo even shows the stuntman dangle upside down.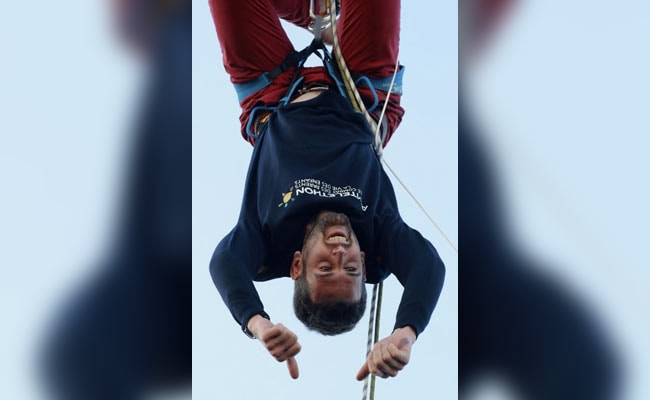 Though Saturday's stunt went off without a hitch, Nine News reports Mr Paulin fell a few feet before the end during a test-run the day before.
Watch the daredevil in action below:
Click for more
trending news