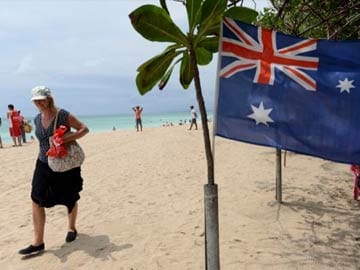 Melbourne:
'Jhappi Time' is the new special campaign launched by Australia's New South Wales state in a bid to attract more Indian tourists.
The state's tourism body 'Destination NSW' launched the campaign saying, "Jhappi Time is all about sharing a warm, loving hug with those you care about the most and where better for Jhappi Time than Sydney and New South Wales?"
"It's the perfect opportunity for family and friends to reunite and soak up the city's cosmopolitan lifestyle, great food and wine and stunning natural attractions with lots of fun along the way," it said.
The new campaign offers tourists a variety of 'Jhappi Time Deals' which include visits to Hunter Valleys, Blue Mountains and Sydney and the South Coast.
Four TV commercials of 60 to 30 seconds have been shot with the help of a Sydney-based Bollywood director Anupam Sharma.
Sharma said that the short ad films were shot at various scenic locations of the state with an all local crew comprising of Indian Australians.
"There is no better way to give the message than this one. The film shows Indians living here sending lovely messages to their loved ones back home to visit the place," Mr Sharma said.
The films would be screened at cinema halls in Indian cities, featured on billboards and will also be carried in print, online and social media campaigns on both the subcontinent and among Australia's Indian community.
Destination NSW Chief Executive officer Sandra Chipchase told PTI, "The campaign is going to be released across the Indian cities with the help of travel agencies like Yatra and easytogo who would offer travel packages and destination advice."
"We are expecting a 10 per cent increase over the next 12-18 months as a minimum," She said adding that NSW welcomed over 77,000 visitors from India last year.
"Indians are among the top 10 international tourists for the state, and among the biggest spenders," she said. Indian tourists contributed nearly 183 million dollars to the state's economy last year.