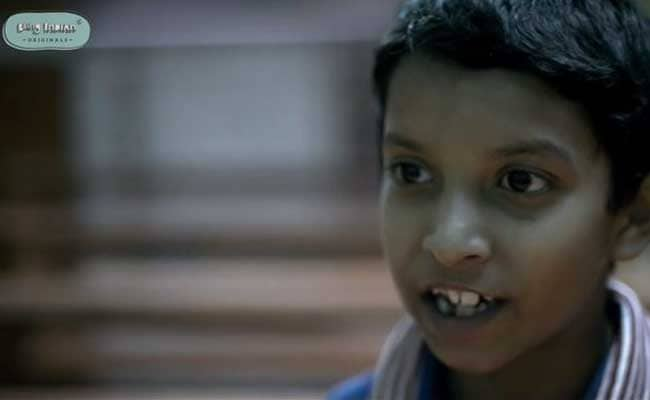 Many years ago, John Lennon asked us to imagine a world with no religion. Listen to what these Indian children in the video below have to say.
YouTube channel
Being Indian
collaborated with ad filmmaker N Padmakumar on this five-minute long video in which Indian children between the ages of seven and 12 were asked what religion means to them. Their responses are both heart-warming and thought-provoking. The video has got over 300 views.
"Anything that people follow and believe," said one child. "What our parents teach us is religion," said another, and a third, "Only God will know."
Next, they were asked what religion they follow. Responses range from "Indian" to "Marathi" and "Gujarati." A budding atheist said, "I don't think I have any religion."
The children were then asked if they have friends from other religions and if they are any different from each other. Most said they saw no difference. One little boy said, "They are like my brothers." This from a little girl who did identify a difference: "My friend likes to dance, I am a little shy."
And finally, a world without religion as imagined by India's children:
--"There would be no bomb blasts"
--"Everyone would celebrate festivals together"
--"There would be no fight"
--"Everyone would live together and there would be no partition"
Sounds like a fine old world to us.
The video, which was posted on YouTube on Monday, is the first in a new series titled 'Kids Speak Out' and will feature on many other issues.