The super rich in the Nine Elms district of south-west London are giving the world's wealthiest lifestyle goals - they will soon be able to swim in what is the world's first 'Sky Pool', floating high up between two luxury apartment buildings while looking down on the London Eye, the magnificent House of Parliament and the new US Embassy. What makes this architectural feat even more unique is the fact that this 90-feet-long and 4-feet-deep pool will provide a 360 degree experience thanks to its fully transparent glass exteriors, all of 10 floors above the ground.
We'll give you a moment to wrap your head around this picture: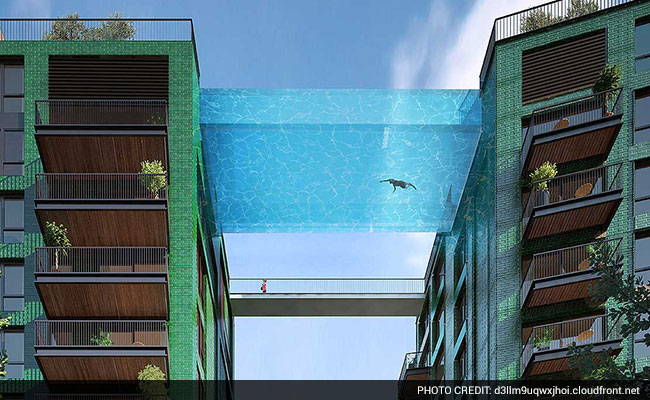 Pushing boundaries in construction and engineering, the 'Sky Pool' will bridge two apartment blocks in one of South London's toniest neighbourhoods by the river Thames. It appears to float in the air and resembles a giant aquarium! Rubbishing safety concerns, the development firm overseeing the project, Ballymore Group, told
qz.com
that the glass body is about eight inches thick - which is about seven times thicker than bulletproof glass. So if you have no fear of heights, there is nothing else to be afraid of!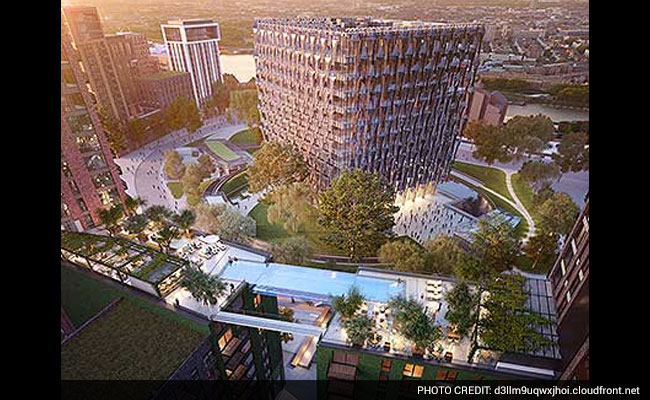 The 'Sky Pool' will be ready only in 2018, although the apartments go on sale this September, starting at £602,000 - that's about 62 million in desi rupees.
*insert dreams shattering sound*
If you are in London and can't afford to swim in the 'Sky Pool', at least you'll have something to look at.