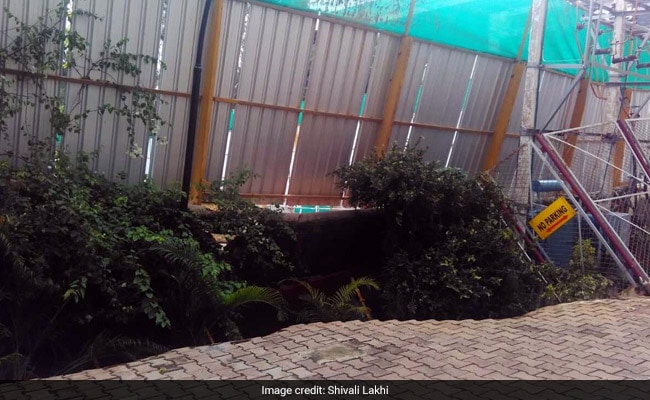 When residents of a private society in Bengaluru's Koramangala area stepped out for their morning walks today, they were greeted by a giant sinkhole.
Curious (and concerned) residents gathered around as they took photos of the sinkhole inside the society. Some did so from their balconies.
At least 25-foot-long and 10-foot-wide, the sinkhole appeared on a driveway used by residents and it was big enough to swallow a nearly 8-foot-high boundary wall and a transformer.
Images of a collapsed wall showed excavation work at an adjacent construction site of a private company, which many residents claimed could be the reason.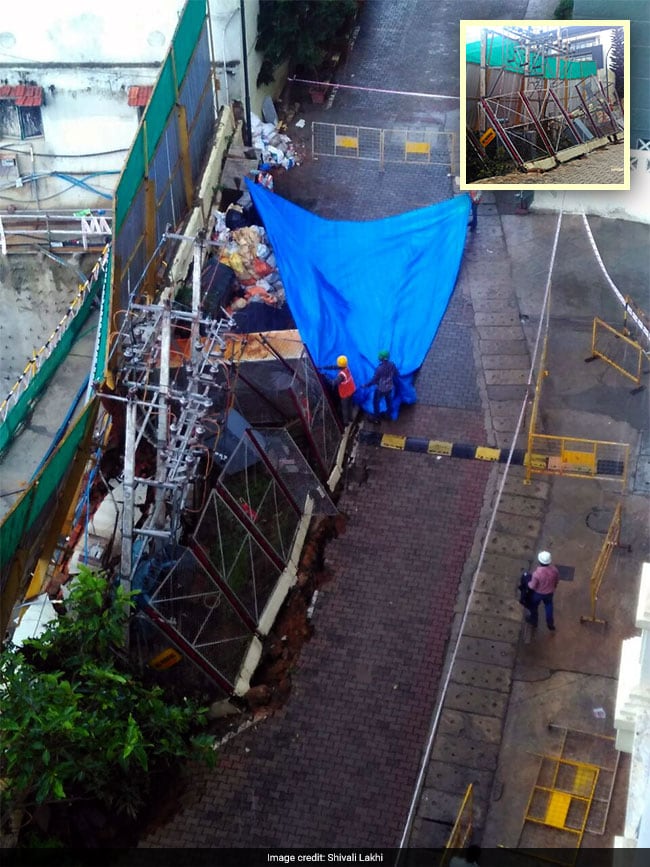 But some said that an evening of continuous rain on Wednesday could have caused the ground to give in.
While no person was reported injured in the incident, crews are inspecting the sinkhole as more rain today caused another boundary wall to collapse.
"With no boundary wall, there are some serious safety concerns," said resident Akshar Udupa.
The driveway that goes along the circumference of the private society is used by its residents. Following the appearance of the sinkhole, cars have been rerouted through inner roads of the colony.Click for more
trending news