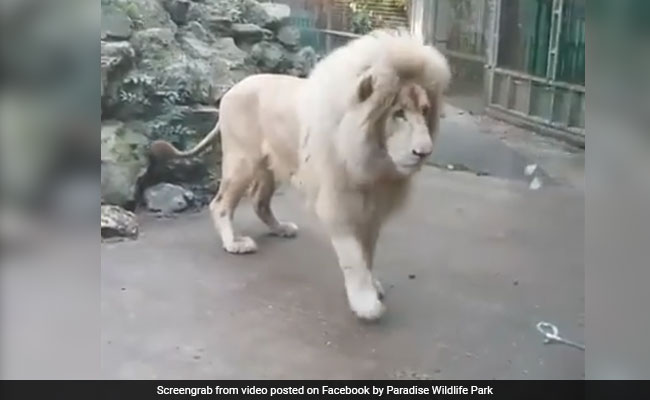 New Delhi:
At the Paradise Wildlife Park in UK, the majestic Moto approaches his prey, a strange round creature, with caution. Moto, a huge white lion, then jumps back in terror as the creature explodes before his very eyes. Of course, what Moto doesn't know is that the 'creature' is only a water bubble and that his fearful reaction has been making people laugh out loud all around the world.
Moto's video of jumping in fear and turning away from the burst bubble was shared by the Paradise Wildlife Park on his 10th birthday, on April 9. Since being posted on Facebook, it has collected over 2 lakh views and 3,000 reactions. Watch it below:
The video has clearly been a source of amusement for viewers. "Happy Birthday Moto - let's try and restore some pride lol," wrote one commenter, posting another pic of Moto showing off his sharp teeth as he roars. "Ah scaredy cat," laughs another.
The park has assured concerned viewers that the bubble wasn't harmful for the lion. "We would just like to mention that the bubbles being used for this enrichment are specifically ANIMAL FRIENDLY BACON FLAVOURED BUBBLES. The animals love it and is not harmful at all," they wrote in the comments section.
Let us know what you think of the video using the comments section below.
Click
here for more trending stories