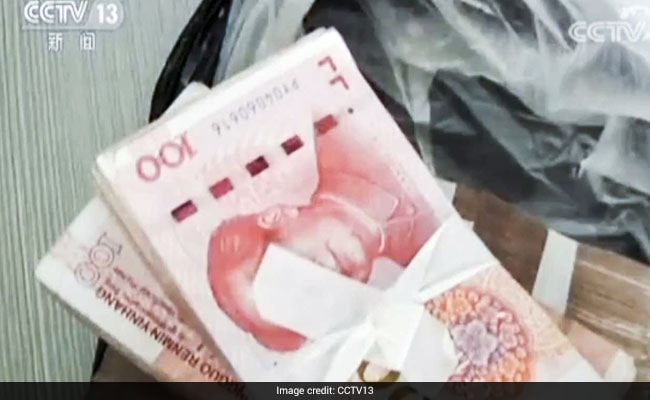 A man in Liaoning, China, accidentally threw away 124,000 yuan or approximately Rs 12 lakh into trash. Luckily for him, the money was returned to him after it was found by his neighbour who turned to the police for help. According to
South China Morning Post
, the man - surnamed Wang - left his home earlier this month while carrying two plastic bags. While one bag contained banknotes that he wanted to deposit in his bank, the other contained household trash.
After leaving his home, Mr Wang dropped his 'trash' off at a public waste collection point, only to reach the bank later and realise his mistake.
When he rushed back to the dump, he was unable to find his bag. Mr Wang then called the police.
Officers checked CCTV footage from the area to discover someone walking away from the dump with the bag full of money. However, the unclear and grainy pictures were not of much help.
Luckily for Mr Wang, though, the person who discovered the bag full of money turned out to be a woman who came forward after seeing police's appeal for help or information. This is how his money was returned to him.
"I couldn't sleep well after finding such a big sum of money," said the woman, according to
South China Morning Post
.
Click for more
trending news