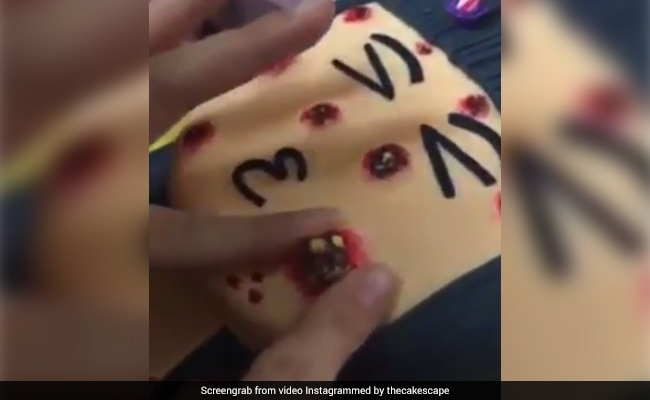 If you're among those on the Internet who love to watch videos of pimples being popped or blackheads being removed, this video, and the cake shown in it, are right up your alley. If not, it's best you look away now. A video of a special cake that allows a person to pop the made-up pimples on it has taken over the Internet. Comments on the cake range from delicious to gross.
The cake has been baked and designed by
The Cakescape
, a Kuala Lumpur-based company. Pictures and a video of the cake, shared on the company's Instagram page, have gone viral.
Behold:
Since being shared on October 10, the video has collected over 10,000 views - and counting.
"After having this you will forget to eat cakes," says one Instagram tagging a friend. "So Delicious!" says another.
"Gross but amazing," says one commenter. "That's crazy that someone thought of that but okay!" says another.
What's your opinion on this cake? Tell us using the comments section below.Click for more
trending news