Shanghai:
Public signs such as "Pee Park" and "deformed man toilet" may finally be a thing of the past as Chinese authorities crack down on poor translations known as "Chinglish".
China has waged various campaigns in recent years to root out poor grammar and misused English vocabulary and this week took special aim at "eradicating poor translations that damage the country's image", the state newspaper People's Daily said.
The new standard will go into effect on December 1 and aims to wipe out "Chinglish" once and for all on public signs.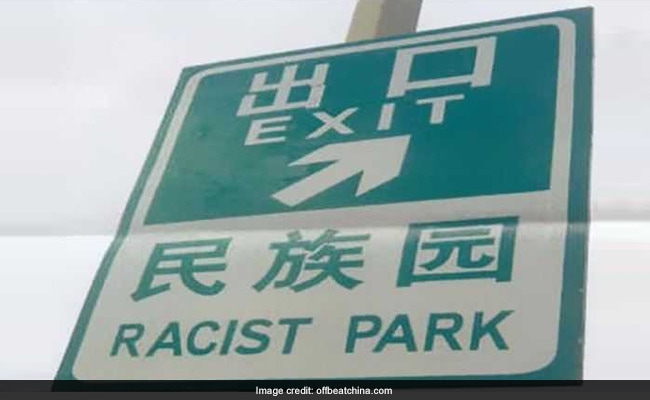 "English translations should prioritise correct grammar and a proper register, while rare expressions and vocabulary words should be avoided," the newspaper said, adding that English should "not be overused in public sectors".
It also warned against direct translations, which have thrown up examples in the past such as "Racist Park" for the China Ethnic Culture Park in Beijing. "Pee Park" in Beijing should have read "Fee" and was for a pay parking spot, while others were more offensive - the "deformed" toilet was for disabled people. There was also the sign at an entrance to a shopping mall in Beijing that helpfully recommended: "To take notice of safe the slippery are very crafty."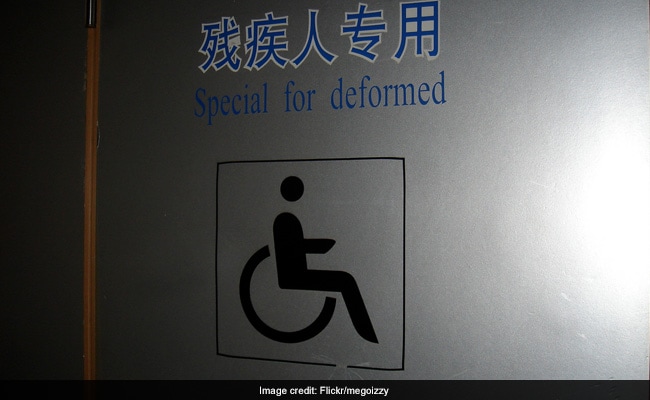 The stamp-down on Chinglish will disappoint English-speaking visitors to China who have long delighted in signs such as one at the Great Wall that reminded people to be careful: "Do not forget the fire is heartless."
It is not the first time authorities in China have attempted to rid the country of Chinglish. Beijing officials ordered an urgent clean-up of English-language signs as the Chinese capital prepared for the 2008 Olympic Games. Click for more
trending news
Get the latest election news, live updates and election schedule for Lok Sabha Elections 2019 on ndtv.com/elections. Like us on Facebook or follow us on Twitter and Instagram for updates from each of the 543 parliamentary seats for the 2019 Indian general elections.