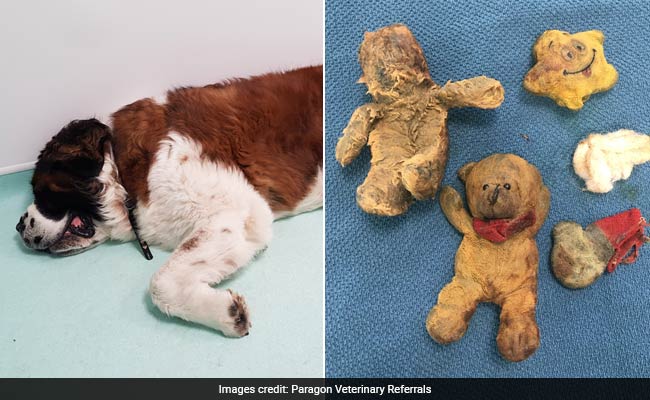 When a UK family's sick St Bernard dog had to undergo an operation, they expected the worse. They feared their beloved pet had cancer when vets noticed a mass on her spleen after a CT scan. The dog also had an unusually full stomach, which vets believed was due to undigested food. Turns out it wasn't cancer but four stuffed teddy bears the dog had managed to swallow.
Eight-year-old Maisy had to go under the knife at the
Paragon Veterinary Referrals
, in Wakefield, England for her spleen to be removed. Her human Jane Dickinson was very worried but to everyone's surprise, the operation led to the bizarre discovery of the toys.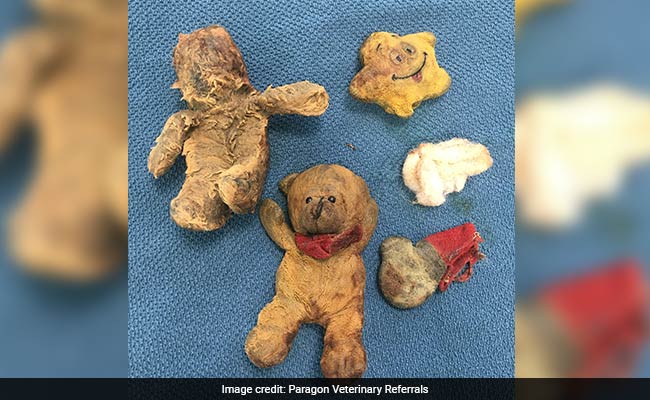 "When Maisy went in I did think 'is she coming out?' but she is loving life now - it's like she's got her youth back," Ms Dickinson said post Maisy's surgery according to a press release.
Neither she nor any of her family members noticed Maisy's fondness for eating toys and realised the toys weren't even Maisy's. The naughty pooch had been stealing the family chihuahuas' toys.
"I didn't even recognise one of the toys - my brother also keeps chihuahuas and it turns out it belonged to his dog," she said.
Maisy and her secret eating habits left her surgeon equally shocked.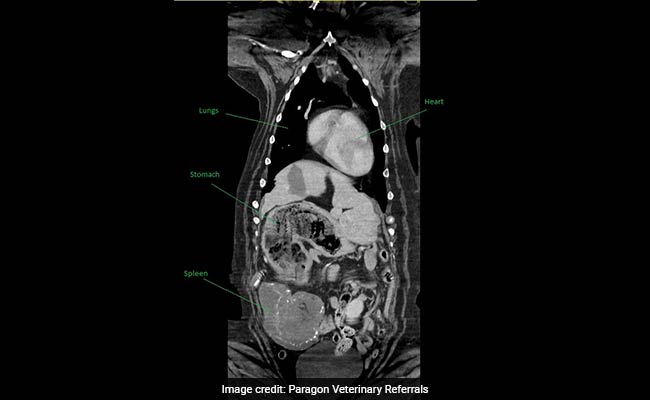 "It's fair to say this was not something we were expecting to find! We all know certain dogs enjoy chewing things they shouldn't but managing to devour four full teddy bears is quite a feat," vet surgeon Nick Blackburn said according to the press release. "I know Jane was worried about Maisy as she is quite old for a St Bernard, so we were naturally delighted the operation was such a success and we were able to return a happy, healthy dog to the Dickinsons."
Since her surgery, Maisy has made a full recovery and her reports show no sign of cancer.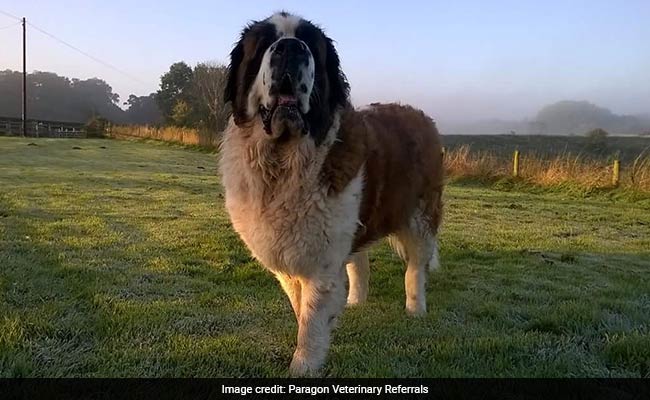 Guess the family will now have to keep an eye not only on Maisy and their chihuahuas, Mabel and Guinness, but also their toys.Click for more
trending news