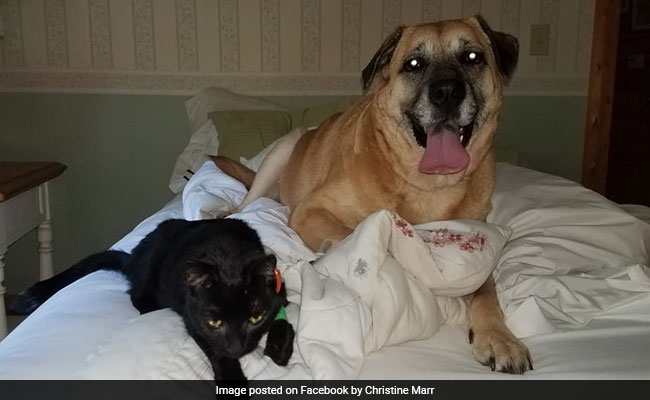 New Delhi:
A family in Michigan, US, were stunned to discover their pet cat alive and living in a hole in the floor, two months after she had been presumed dead in a fire. According to Christine Marr's Facebook post, the cat, Ringer, was found by the family dog, Chloe, on Mother's Day this year. The incident occurred when the Marr family revisited their house which had been destroyed in a fire, and Chloe began to dig the ground. When the family heard mewing, they coaxed a cat out from the floor with food and were shocked to see that it was their own cat, Ringer, who they thought had perished in the fire.
Although Ringer was mostly 'skin and bones' when discovered, Ms Marr states in her post that he is going to get better.
"This cat's a miracle. This cat has been in this area for two months with no food or water. And Chloe just found him down in this hole," says Ms Marr, according to
Fox 17.
Malnourished Ringer had lost almost half his body weight. "We're assuming he was eating bugs and spiders and stuff under there," said Marr to Fox 17. He now has a feeding tube in his neck to reintroduce him to food.
But the good news is that the little fighter is expected to make a full recovery.
And Chloe, for her part, is being hailed a hero for sniffing out her feline friend.
(This story has not been edited by NDTV staff and is auto-generated from a syndicated feed.)
Click for more
trending news