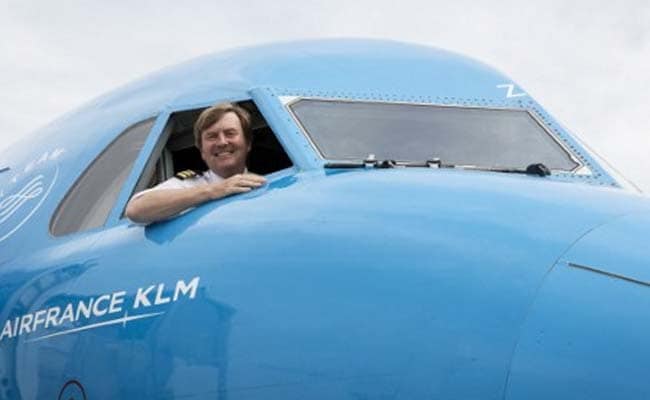 New Delhi:
"This is your captain speaking." How many times have you heard that announcement while flying? Now imagine hearing something like this: "This is your king speaking." Bizarre, right? Well, it has now been revealed that for the past 21 years, the king of the Netherlands Willem-Alexander has flown twice a month as co-pilot - and his passengers didn't have a clue.
In an interview with
De Telegraaf
newspaper, Dutch King Willem-Alexander reveals he has been a frequent co-pilot for KLM Royal Dutch Airlines.
It was already known that he had appeared as a "guest pilot" before being crowned king in 2013, in order to maintain his pilot's licence. However, it was not known that he was secretly co-piloting commercial flights, twice a month as king.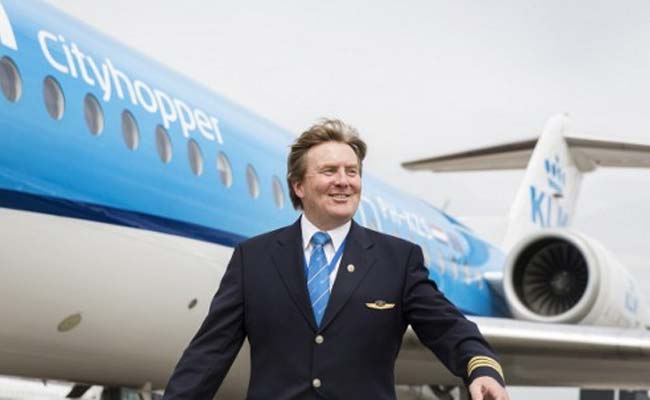 The royal will now train to fly Boeing 737 passenger jets, according to the Dutch newspaper. This is because KLM is phasing out the smaller Fokker 70 plane used on short-haul flights.
"I really wanted to continue as a guest pilot for KLM and therefore it could actually only be on a plane such as the 737... which means short trips," King Willem-Alexander tells De Telegraaf.
"Any bigger aircraft than this (737) always means staying overnight, meaning I cannot get back in time to The Netherlands in case of an emergency," the 50-year-old royal adds.
Sky News
reports the royal describing his casual flights as a "hobby." He says occasionally being able to leave his royal duties behind to concentrate on flying is "relaxing."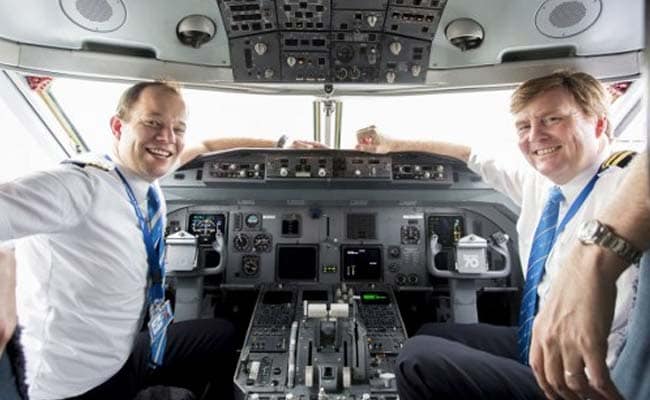 The Dutch royal says he is rarely recognised by passengers in his uniform.
"Before September 11, the cockpit door was open. People regularly came to have a look and thought it was nice or surprising that I was sitting there," the
Daily Mail
reports him saying.
And even when he makes announcements to passengers, the royal says that as a co-pilot he doesn't have to give his name.
"But most people don't listen anyway," he says.
Here's how the Internet is reacting to the incredible revelation:
"He puts the K in KLM," jokes one person on Facebook.
Love this so much. Royal Dutch Airlines, and the pilot is the King! Majestic. https://t.co/WxTXnXzIqL

— Jack Foster (@JackMFoster) May 18, 2017
Even more Royals as pilots as Dutch king reveals double life. Everyone wants our jobshttps://t.co/jFoZXDnB8rpic.twitter.com/zxv04MjQQE

— Scott Bateman MBE (@jumbo747pilot) May 17, 2017
@twonnet@POTUS As much as I love the Dutch, leading a secret .life as an airplane pilot seems a bit boring. Formula 1 driver? Assassin? Pastry chef?

— brian feltovich (@pal_in_drone) May 18, 2017
@pal_in_drone@POTUS Airline co-pilot seems like the perfect double-life for a Dutch king. Nothing too flashy! Just getting folks where they're going

— Elliott Vanskike (@twonnet) May 18, 2017
Even royalty can aspire to greatness: Dutch King Willem-Alexander reveals secret life as #airline#pilothttps://t.co/Annwy6bS15

— Stuart David Harry (@discoair) May 18, 2017
Click for more
trending news