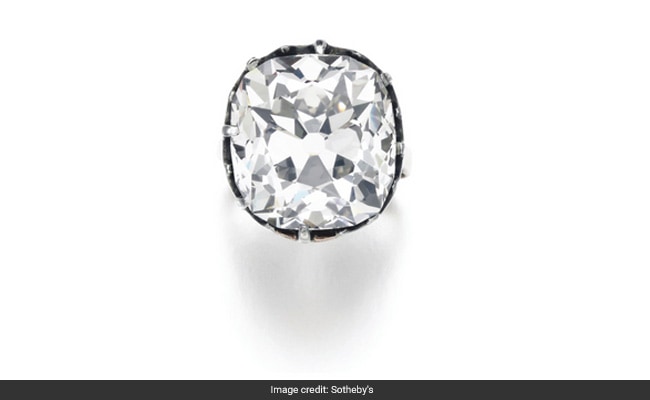 London:
A large diamond ring bought for just 10 pounds at a car boot sale in the UK has been auctioned for a whopping 656,750 pounds, almost double its estimate.
The owner believed that the "exceptionally-sized" ring was a piece of fake costume jewellery when she bought it at a hospital in London in the 1980s and would wear it daily.
However, on evaluation the jewel turned out to be a 26-carat diamond. The cushion-shaped white diamond cut in the 19th century was expected to fetch 350,000 pounds.
"The owner would wear it day-to-day. It is a good looking ring. But it was bought as a costume jewel. No one had any idea it had any intrinsic value at all," said Jessica Wyndham, head of the jewellery department at
Sotheby's
auction house in London.
The owner, who has chosen to remain anonymous, brought it to Sotheby's auction house after a jeweller pushed them to get it evaluated as it could have substantial value.
"With an old style of cutting, an antique cushion shape, the light does not reflect back as much as it would from a modern stone cutting, it could trick people into thinking it is not a genuine stone," Ms Wyndham said.
A Cartier diamond brooch worn by former British Prime Minister Margret Thatcher was also a part of the collection on sale. It was worn the day she offered her resignation to the Queen, BBC News reported.
With its geometric chevron design, the brooch was eventually sold for 81,250 pounds having been earlier estimated to fetch up to 35,000 pounds.
The proceeds from the sale of the diamond brooch will be donated to charity.
"It was a thrill to bring the hammer down on two objects which have been the subject of so much interest and attention over the last few weeks and to see that attention translate into such strong bidding competition," Wyndham said.Click for more
trending news