A Facebook post detailing how a Delhi resident's phone was stolen from his car while he was in it has collected over 700 shares so far. Shared as a warning to others, the post details how two men worked in tandem to steal the phone from the car when it was stuck in traffic near AIIMS hospital. The entire incident was caught on the car's dashboard camera and police are currently investigating.
"WARNING! If you see these two people at a traffic light do not open your window under any circumstances! No matter how aggressive they act. If possible take their picture and call the police," says
the post
, shared by Facebook user Daksha Jaidka, the "victim's" sister.
Ms Jaidka's brother Awini Ambuj Shanker was stuck in traffic on August 2 when he noticed two men lurking around the cars. The post explains how while one man distracted Mr Shanker, the other neatly swiped his phone kept on the passenger seat.
Read the post to understand what happened.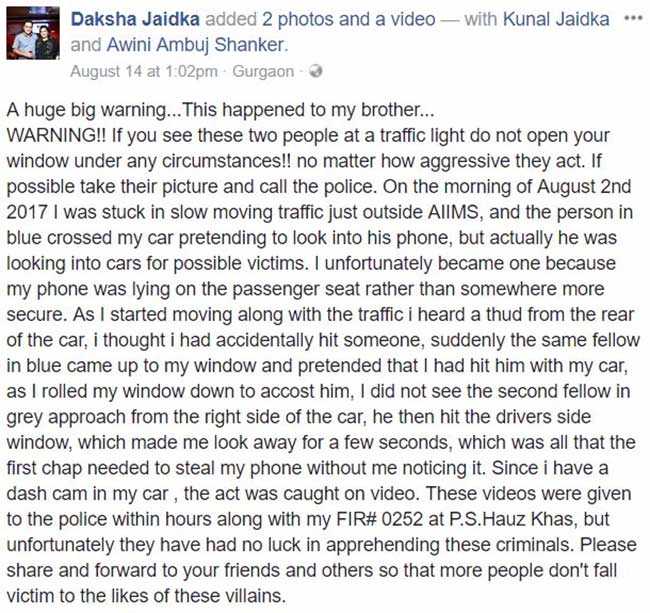 You can also watch the this video to see exactly how the robbery took place:
Since being shared the post has collected a ton of reactions, many of which recount similar experiences.
Click for more
trending news