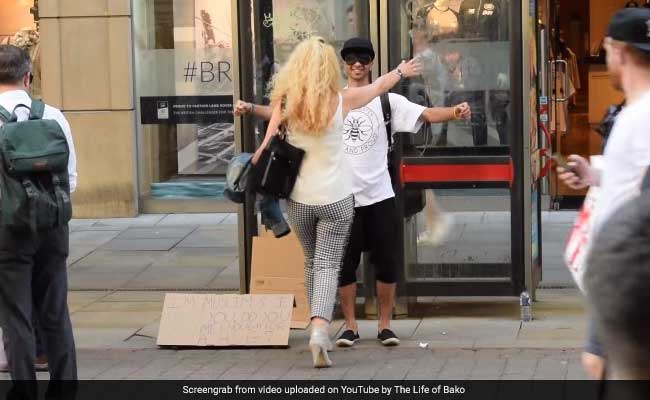 Following the tragic attack after an Ariana Grande concert at Manchester Arena on May 22 that left 22 people dead and many more injured, a Muslim man blindfolded himself and stood on a street in the city asking for hugs. "I'm Muslim & I trust you. Do you trust me enough for a hug?" says the placard next to him. The video of what followed is winning social media over.
The heartwarming footage shows people hugging video blogger Baktash Noori one after another. "Good man. You're not alone kid. And don't think you're outside," says the first person to hug him. Then slowly and steadily, more people walk up to him to embrace him. There are even queues of people waiting to hug him at one point.
Even
Chris Parker
, the homeless rescuer who heroically helped people during the attack, offers him a hug, reports
Metro
.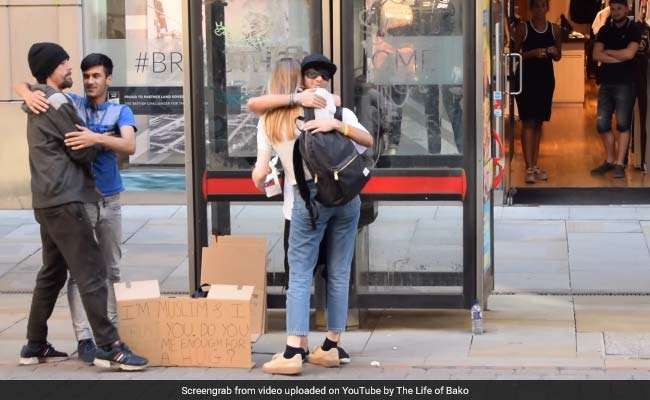 The incident was recorded on May 26 and shared on YouTube two days later. It has collected over 6.3 lakh views so far and has various versions of it circulating on social media.
"The first 30 seconds were nerve racking... but once I got that first hug with a lovely comment from that gentleman in my video, it made me feel a whole lot better," the YouTuber told
Manchester Evening News
. "I did not expect so many people to come and hug me, let alone give me such positive comments, but it was the best thing I've ever done."
"What a great video," says one YouTube user. "This is beautiful. We can't let them break our spirit. They cannot break us. Let's stand together STRONG," say another.Click for more
trending news