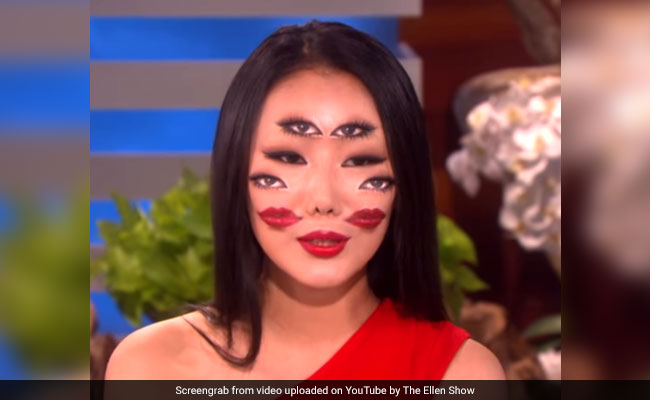 For this artist, her body is her canvas. And, more often than not, scrolling through her Instagram feed will leave you wondering: "Is this real life? Is this just fantasy?"
Dain Yoon
, a 24-year-old artist from Seoul, South Korea, was featured on
The Ellen Show
about two weeks ago. Today,
Instagram
shone the spotlight on her account, posting a quirky video showing Ms Yoon put the finishing touches on her illusionary art. Her dizzying makeup look features a total of five "faces."
Take a look below:
Since being posted 14 hours ago, the short video has already been viewed over four million times and counting. It's floored many. "Trippy," remarks one person. "Unbelievably amazing," remarks another.
According to
Instagram
, Ms Yoon describes her elaborate makeup as a form of painting, and she's been using her body as a canvas for the past three years.
Ms Yoon believes her body art mirrors the way people experience the world.
"People live in illusions," Instagram quotes the talented artist as saying. "People see everything in their own subjective way. For example, when people see the sky, they think the sky is just blue. But actually, the color of the sky is composed of so many colors. My illusions distort reality and perception."
Here are just five fantastic examples of Ms Yoon's "illusion art"
"I'm not sure where to look," American talk show host Ellen DeGeneres joked while speaking to Ms Yoon recently.
Take a closer look at Ms Yoon's fantastic makeup looks here:
Which makeup look was your favourite? Let us know in the comments section below.Click for more
trending news