Gaza City:
A message in a bottle cast into the sea by a holidaying British couple on the island of Rhodes has washed up on the blockaded Gaza Strip, said the fisherman who found it.
Jihad al-Soltan retrieved the bottle while fishing on August 15.
Using the email address given on the note, his family contacted the senders of the letter, Bethany Wright and her boyfriend Zac Marriner.
They had thrown the bottle into the sea during a romantic holiday on the Greek island two months earlier.
"We are currently on holiday in Rhodes and we would love to know how far this bottle got - even if it's just the next beach," the note read.
It had travelled a lot further, around 800 kilometres (500 miles), before Soltan retrieved it.
"They never expected it to reach Gaza!" he said.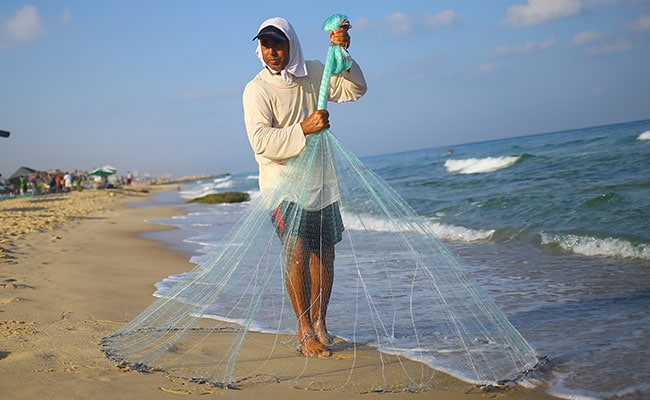 The crowded coastal territory is largely closed off to the world under a crippling, decade-long Israeli blockade aimed at isolating Hamas, the Islamist movement which runs the territory.
Israel and Hamas have fought three wars since 2008.
Egypt, the only other country that shares a border with Gaza, has also largely sealed its frontier.
Fishing off the northern part of the strip, adjacent to Israel, is limited to six nautical miles offshore and the Israeli navy regularly fires at Palestinians at the zone's outer limit.
Post to Gaza usually goes through Israeli security measures. Click for more
trending news