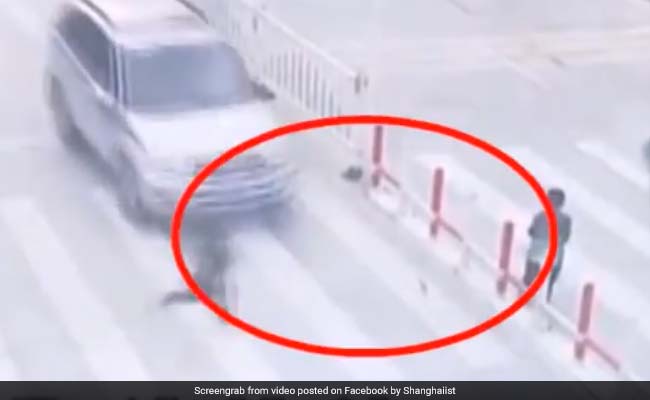 It's every parent's worst nightmare: a child in China was hit by a car as he was crossing the street. His mother was distracted on her smartphone just metres away and barely registered what had happened till it was too late. Fortunately, it was a miraculous escape for the toddler, who was hit by a slow-moving car in southern China's Baise city, located in the Guangxi area. The young child escaped with just a few cuts and bruises. The heart-stopping incident was caught on CCTV.
The surveillance footage has gone viral on Chinese social media, prompting a barrage of criticism of the child's mother, who appeared distracted by her phone. The website
Shanghaiist
even called her "another strong contender for worst mom of the year."
Watch the video below:
(Disclaimer: Content in this video could be disturbing for some viewers.)
On
Shanghaiist's Facebook page
, some were quick to place equal blame the vehicle's driver.
"I think the driver should be more accused than the mom, because the kid is on crosswalk but the driver does not make his or her car slow down," noted one person. "Although the mom is to blame but the driver is the one who drives carelessly come on, those white lines means what? Poor kid!" commented another.
Sadly, this isn't the first such instance of its kind to occur in China.
Last year, a child following his mother across the street was
run over by a van
. His family only realised what had happened once he emerged from under the vehicle.
Before that, a two-year-old girl miraculously escaped without serious injuries after being
run over by not one but two cars
.
According to the World Health Organization, over
10,000 children die annually in road accidents in China
.Click for more
trending news