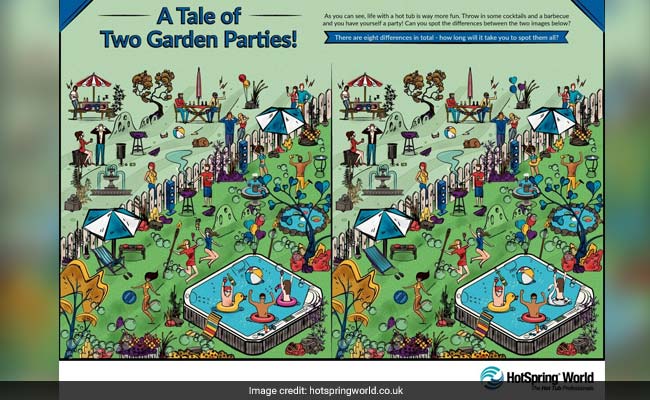 Who doesn't like a good puzzle? Just days ago social media was all about figuring out a
triangle puzzle
and now we've found another little brainteaser for everyone to enjoy. No, this one isn't about some crazy mathematical problem or one that requires you to use your reasoning skills to figure it out. This one has the answer right in front you. All you have to do is point at the right answers. The puzzle comprises two pictures and you simply have to spot the differences between the two images.
The brainteaser has been shared by
HotSpring World
, a company that builds outdoor hot tubs. The images, which show two party scenes, are almost the same minus a few tiny differences. All one needs to do is find those differences. There are only eight in all. Try the puzzle and see how long it takes you to find them all.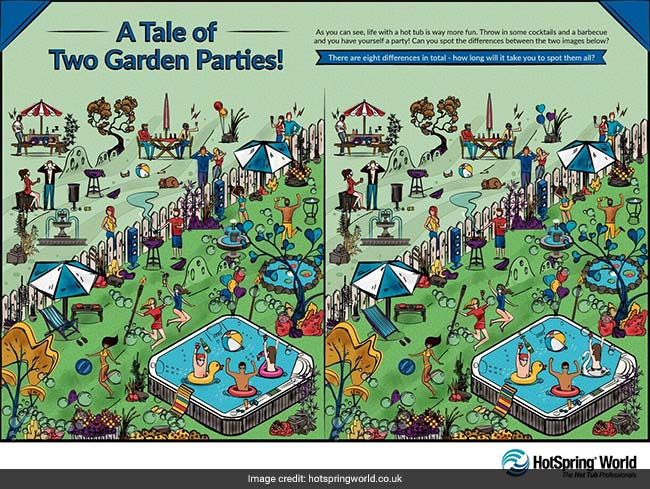 So, how many did you get? And how long has it taken you before giving up and looking up the answers?
Well, the puzzle may be tricky but the answers are right there. Here are all the answers: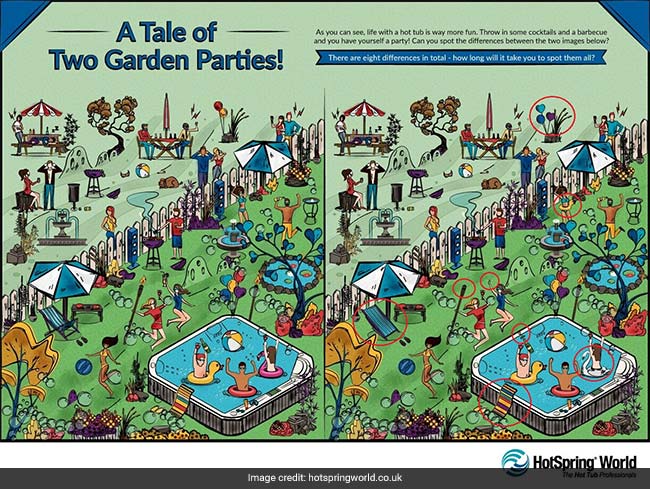 Were all your answers correct? Tell us using the comments section.Click for more
trending news