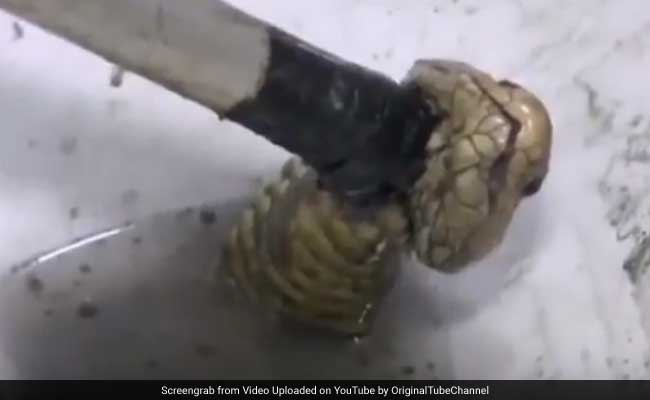 Highlights
A cobra was found in a toilet bowl in Thailand.
The cobra was seen by a man, who called the rescue officials.
A similar incident was reported a few weeks back in Thailand.
What is it about Thailand and snakes in toilets? It hasn't been that long since we reported about the man who fought a
nine-foot-python
in his toilet and ended up in a hospital. And already there is a moment of déja vu.
Only this time it was a cobra that came out of a toilet bowl in Thailand.
According to reports, a 27-year-old man named Pollapat Laokamnerdpetch encountered a cobra popping its head out from the toilet bowl. Before he could call the rescue officials, the snake disappeared in the pipes.
It took almost 30 minutes to find the cobra in the septic tank, and once caught it was transferred to Queen Saovabha Memorial Institute in Bangkok.
Click below to watch the hide and seek between the snake and rescue officials from Thailand: