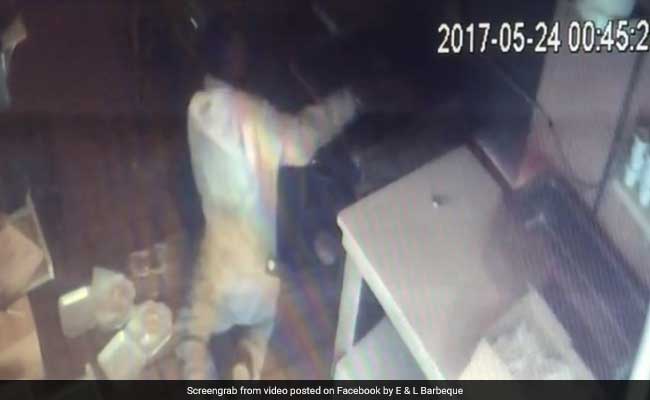 A restaurant in US saw a break-in like never before. A burglar, on Tuesday, broke into the E&L Barbeque restaurant in Jackson, Mississippi in full Mission Impossible style coming in through the ceiling and crawling around the floor. As he moved around the restaurant in search of money, the burglar got a little hungry and stopped to cook some dinner for himself. A meal that included five steak sandwiches, fries and some soda.
"He helped himself to steak sandwiches, which he had to turn on the grill to cook; he cooked himself fries and got a bag full of sodas, ribs and steak sandwiches, which he couldn't manage to get back out through the ceiling, so he had to leave them anyway," the restaurant manager told
Clarion Ledger
.
The burglary attempt was caught on the restaurant surveillance camera. The suspect, who made his way in through the roof, caused thousands of dollars in
damage
as he made holes in the ceiling and drywalls of the restaurant.
The restaurant posted a surveillance video grab of the man on Facebook calling him "#worldsdumbest"
"This is not the model you want to follow if you want to successfully rob a business!" the post said.
Here is the full video of the burglary
Click for more
trending news