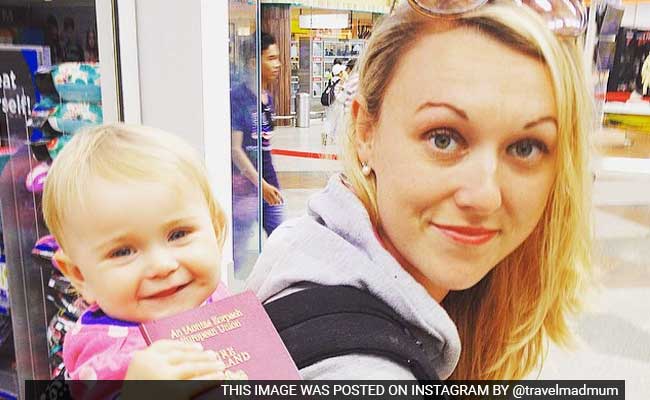 "One 10-month old baby, two adults, one backpack (supposedly), six countries and 10 plane journeys" - that's how 'Travel Mad Mum' Karen Edwards described the first journey she was going to embark on with her baby back in July 2015. Now almost 16-months-old, said baby has travelled to over 12 countries across the globe with her parents. If this doesn't give you major travel goals, nothing else possibly can.
UK resident Karen Edwards, 31, has been on-the-go with her daughter Esme and partner Shaun Baynes. While most new mums take their maternity leave to settle in with their babies, Ms Edwards and her partner have been out travelling with their daughter. With their shared backpack, they have already been to Australia, New Zealand, Cambodia, Indonesia, Thailand and other countries.
For those of you wondering how the couple pulls off these amazing escapades, head over to Ms Edwards' blog and Instagram on which she documents her travel experiences. The couple sold their car, put their house up on sale and Mr Baynes quit his job as a landscaper, all in aid of their wanderlust.
And it all seems worth it. Just take a one look at Ms Edwards' Instagram pictures.
From hanging out with kangaroos -
To enjoying sun, sand and sea -
To clicking underwater selfies -
This family seems to have done it all. And are not planning to stop any time soon.
This kid is barely two and already a globetrotter.
What do you think about this travel crazy family? Share your thoughts in the comments section below.