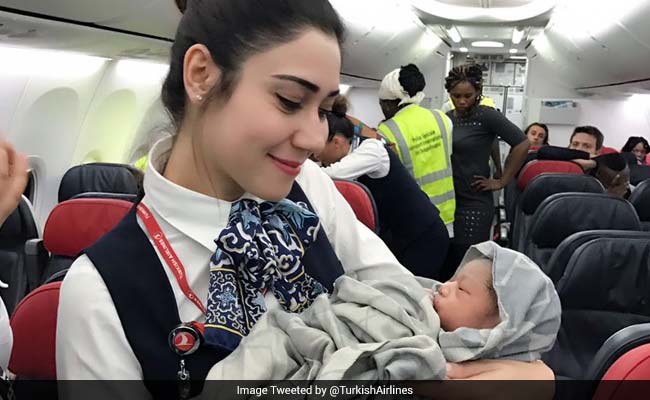 The passengers of Turkish Airlines flight welcomed an unexpected little passenger when a baby girl was born mid-air on Sunday. The flight's crew helped in the delivery of the new-born. Some passengers in the airlines also helped the crew bring the child to life. Nafi Diaby, 28 weeks pregnant, went into labour on the flight soon after it took-off from Guinea's capital Conakry to Istanbul via Ouagadougou.
The international airlines company issued a statement praising the efforts of the crew. It said: "The cabin crew noticed that a woman passenger named Nafi Diaby, 28 weeks into her pregnancy, was suffering childbirth pains."
"They promptly responded to assist her childbirth during the flight," it added.
The mother and the infant, named Kadiju, were admitted in a hospital in Burkina Faso, an African nation,
reported BBC
.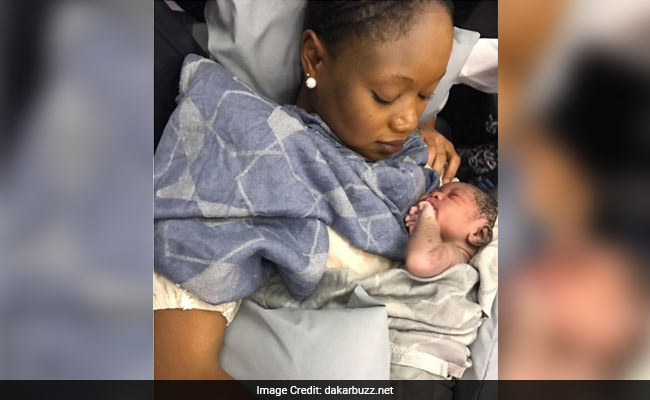 While both of them, in good health, are recovering there, a storm of gasps, wonder, joy and good wishes broke on Twitter.
@TurkishAirlines What's the birth place on certificate goni say?? Haha. Congratulations

— My Undiagnosed Child (@MyUndiagnosed) April 7, 2017
@TurkishAirlines@fabulistjiwapic.twitter.com/3bD0JyNYHj

— Muhd Lukman (@muhdlukman) April 8, 2017
@TurkishAirlines Congratulation to mama & baby 4 being so lucky to be assisted by awesome crew @TurkishAirlines
No doubt, the baby wants to become a #pilot

— Naked_Determination (@Naked_Determina) April 9, 2017
@TurkishAirlines That's adorable. Props to the crew for the assistance in delivering the little joy.

— Ryan Yollin (@IcanseeJohnCena) April 9, 2017
@TurkishAirlines Congratulations to all! Love the one staff member looking at the baby and mother instead of the camera. And the one looking so very happy!

— Karen Pierce (@rustysmommy1) April 9, 2017
@TurkishAirlines Things like this make us believe in humanity again we'll done crew!!

— Muralidhar (@adhikamu) April 9, 2017
@TurkishAirlines Very well done to your cabin crew, shows there not just there to look nice and serve coffee.

— Alan Mörris (@Fokmisterutd) April 9, 2017
Click
here for more trending stories
.