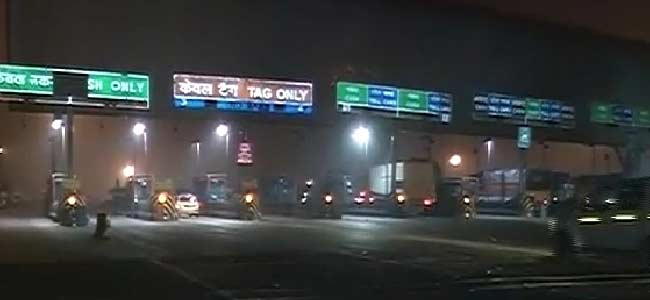 New Delhi:
If you've ever been in one of the two-lakh cars that pass through the Gurgaon-Delhi toll plaza on NH-8, you'll know just why it's the most hated part of the interstate commute.
Snaking double-lane queues, drivers with bad cases of road rage and a general state of anarchy-on-wheels make what should be a 10-minute drive-through a 30-minute nightmare from the depths of traffic hell.
So, when the death-knell for the toll plaza was sounded by the courts
(Read here)
, commuters everywhere rejoiced.
One man, however, did more than just whoop with joy. He decided to make the last days of the dreaded toll cheerier for those who passed through it.
What he did was simple - he paid the toll tax, all Rs 21 of it, for the car behind him and left a little note wishing its driver a good day for the toll attendant to hand over.
He started with one car and then multiplied. In every instance, the car behind caught up with him and he was rewarded by a thank you smile and wave.
The cost of a smile = Rs 21, says this heartwarming short film. But we disagree. We say it's priceless.