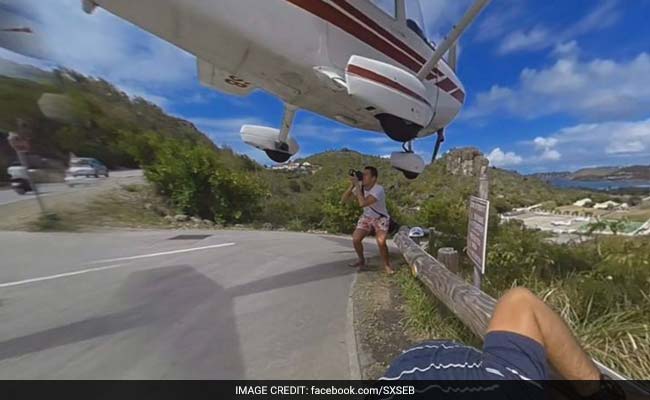 Highlights
American tourist was taking pictures of plane landing in St Barts
Plane nearly clipped his head as it landed on runway
Was on public road, not restricted area, said the man
Whoa.
A man trying to photograph a plane landing at the airport in St. Barts nearly got bumped in the head.
A 360-degree video (scroll down) that's making international headlines catches the very close shave. The man, an American tourist, ducked just in the nick of time.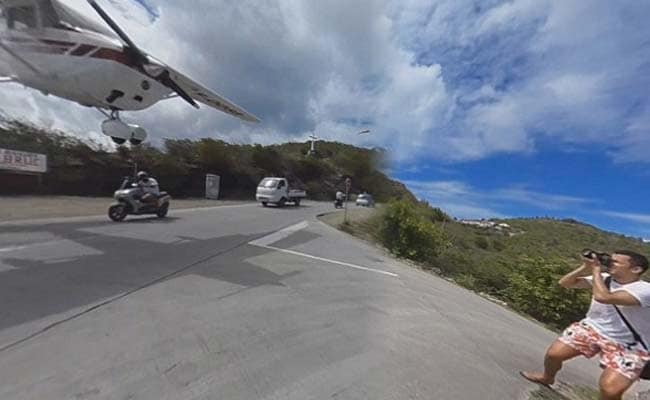 Mekki Jaidi told
CNN
, "It was hard to judge given I was just looking through the viewfinder (of the camera) then entire time. I instinctively just ducked."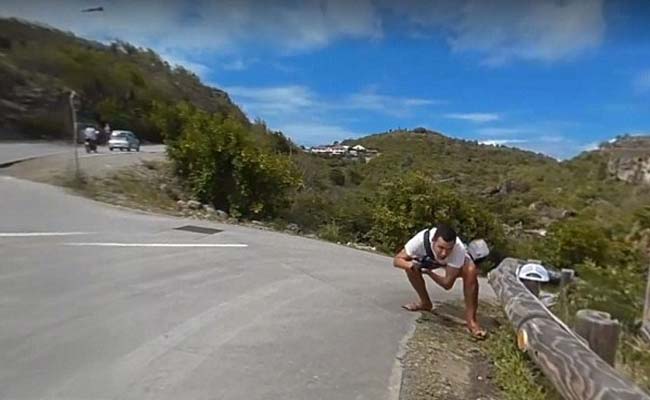 The airport does have signs up warning people to be careful. Jaidi said he was on a public road and not in a restricted area. "I just wanted a closer view," he said.
Mashable
reports, "It's hard to tell if the 360 video throws off the perspective at all, but the plane's landing gear appears to nearly make contact with the man, who is trying to take a photo of the craft."
Watch 360-degree video below or click
here