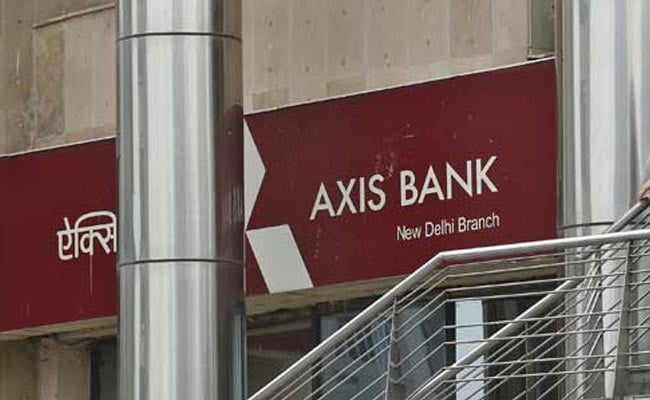 Highlights
Taxmen found 20 fake company accounts whose directors are labourers
Officials were on trail of a jeweler with his accounts in one branch
Jeweler had sold gold bricks worth 600 crores after the notes ban
Noida:
Chasing a jeweller who allegedly sold gold worth 600 crores, tax officials found 20 fake accounts at an Axis Bank branch in Noida near Delhi today, with deposits of 60 crores after the notes ban. 24 Axis Bank employees are being investigated over suspicious transactions, a top official said.
"We are deeply distressed," said Rajiv Anand, the bank's Executive Director, asserting that it was not a systemic fault but a case of "bad apples" within the system.
In raids over the past few days, around 200 crores have been found in fake accounts in Axis Bank branches.
An Income Tax team today raided a branch in Noida, where there were 20 accounts in the name of fake companies. Sources say directors named in these accounts were found to be labourers. The accounts were linked to a jeweller who allegedly sold gold bricks worth 600 crores after the government banned 500 and 1,000-rupee notes on November 8.
Officials today also raided an Axis Bank branch in Connaught Place.
On December 5, two Axis Bank managers were arrested in Delhi for their alleged role in helping convert untaxed money.
The bank has said that it has taken the unprecedented step of suspending potentially suspect accounts identified by investigative agencies.
Investigators say other private banks are also under scrutiny because of what could be a very weak checking system.
Last week, taxmen found 44 fake accounts at an Axis Bank branch in Chandni Chowk, a busy commercial area in the old quarters of Delhi. Around 100 crores in old notes had been deposited in these accounts after the currency ban.
Two people were caught last month with 3.5 crores in new currency - which has limited availability at banks and ATMs - as they came out of an Axis Bank branch in Kashmere Gate in Delhi.
Declaring that the two highest currency notes, which formed 86 per cent of the cash in circulation, would soon become worthless, Prime Minister Narendra Modi had said that the move would help check tax evasion.