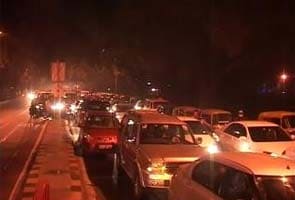 Greater Noida:
Noida traffic police has banned the movement of heavy vehicles on Delhi-Noida Direct (DND) flyway from 5 pm to 10 pm.
"The ban on heavy vehicles during the evening hours will help in the smooth flow of traffic on the important route," a senior traffic officer said.
Noida Toll Bridge Company Limited (NTBCL) on January 26 made the DND flyway toll free during peak hours till February 22 for people moving towards the national capital from Noida, following a request by the police in this regard to prevent long traffic jams.
NTBCL, which manages the DND flyway, after a discussion with Noida police made the announcement.
For Noida to Delhi route, the toll will be free from 9 am to 10 am and 5 pm to 7 pm till February 22.