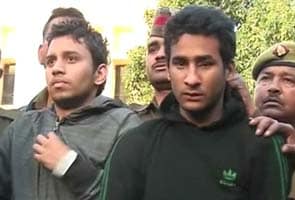 Noida:
The family of a young girl from Noida who was raped in a moving car last week says their house has been stoned. The victim's mother says that a group of five young men shouted abuses as they threw stones at her house last night. The family's address was revealed by the police last week, along with the victim's name, in gross violation of all guidelines and laws.
The teenager is scheduled to record her statement today in a local court.
The teenager was gang-raped by five men after a birthday party they attended together. The police officers handling the case had suggested the victim was partly to blame because she drank vodka with them. The insensitivity of the police provoked anger and formal complaints were registered by child right's activists.
"Around 10.50 pm, some men knocked at our door, claiming they were our neighbours," the victim's mother told NDTV this morning. "However, we refused to open the door, and they began shouting and abusing us. They even threw stones." The family then informed the cops who parked a police van outside their house in response. But the vehicle has reportedly now been moved.