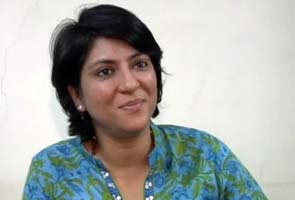 Mumbai:
With the present Congress Chief for Mumbai Kripashankar Singh facing a probe in a disproportionate assets case, all eyes are set on who the next chief will be. Mr Singh is alleged to have amassed assets worth over Rs 300 crore, disproportionate to his known sources of income. He resigned on Thursday.
According to sources, Priya Dutt, Sanjay Nirupam, Milind Deora and MLA Bhai Jagtap have emerged as top contenders for the post. Manikrao Thakre, president of the Maharashtra Pradesh Congress Committee said that the final decision on this will be taken by the high command.
Ms Dutt has a clean image but she faces strong Opposition from the Kripashankar Singh faction: Their animosity an open secret.
Mr Nirupam is a mass leader but his pro-North Indian migrant position may alienate Marathi voters. And as far as Mr Deora is concerned, he is young and untainted but his mass appeal is limited.
MLA Bhai Jagtap, sources say, could emerge as dark house. He has a mass base and more critically, he is Marathi - a profile the Mumbai Congress has so far neglected while choosing local leadership and has paid for it.
But what goes against him is the fact that he has no godfathers in the Congress headquarters.
"Thirty eight per cent people in Mumbai are Marathi-speaking Maharashtrians. They are either with the Shiv Sena, or if they don't like the Sena, they have the option of joining the MNS. That is because the Congress has always distanced itself from the Marathi-speaking population thinking that is supporting chauvinism. This strange notion that by supporting Marathi speaking population you are supporting chauvinism, and supporting migrants is cosmopolitanism is absurd," said Kumar Ketkar, Editor, Divya Marathi.
Kripashankar Singh was critical to the Congress because at least he secured the migrants vote. His exit almost coinciding with the party's drubbing in the civic polls has weakened it. The Congress has to choose its next Mumbai face with care - one that can be acceptable to both Marathi and migrants voters in the run-up to Assembly polls 2014.
Get Breaking news, live coverage, and Latest News from India and around the world on NDTV.com. Catch all the Live TV action on NDTV 24x7 and NDTV India. Like us on Facebook or follow us on Twitter and Instagram for latest news and live news updates.