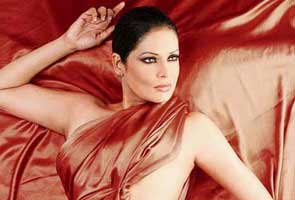 Mumbai:
In spite of repeated reminders and requests by the Mumbai police, many residents in the western suburbs have still not furnished the details of their domestic help to the police.
The negligence has led to yet another robbery, this time involving a singer-actor, Poonam Jhawar, who has some TV ads and music videos to her credit. Jhawar, who kicked off her career with the film Mohra, was robbed of cash worth Rs 4 lakh by her driver recently.
The west zone police (Bandra to Andheri) started collecting the data of domestic helps in their suburbs after a spate of murders and robberies in Juhu and Santacruz, in which the servants are suspected to be the culprits.
They had sent notices to all housing societies asking for complete details of the employees working in each home. But many, like Jhawar, have failed to realise the necessity of complying with the police drive.
According to the Oshiwara police, Jhawar filed a complaint with them accusing her driver Purab Singh -- who is originally from Nepal -- of stealing Rs 4 lakh in cash 15 days ago.
Police officers said that Jhawar was on her way to the airport in her car when the incident took place. En route, Jhawar had collected a cash payment for a dance show. She gave the bag with the money to Singh, employed as her driver for the past three years, and asked him to drop it off at her house since she had a flight to catch. But instead of going to Jhawar's house, Singh fled with the cash.
On her return, Jhawar discovered that Singh had made off with the booty. She then approached the Oshiwara police.
"We have registered a case of theft against Singh and are trying to trace him. Since we do not know any details about the accused, it would be difficult to nab him," said DK Rupwate, senior police inspector of Oshiwara police station.
Another police officer said that like every other society, Jhawar's colony members had also received the letter from the police station asking for details of all the domestic helps. But Jhawar had failed to submit Singh's basic information.
'I trusted him'
Speaking to MiD DAY, Jhawar said, "Singh was my driver for the past three years. He used to do a lot of my bank work and I trusted him completely. I did not bother to submit his details to cops because not once did I think that he would ever betray my trust. But he fled with the bag of cash after I left for the airport."