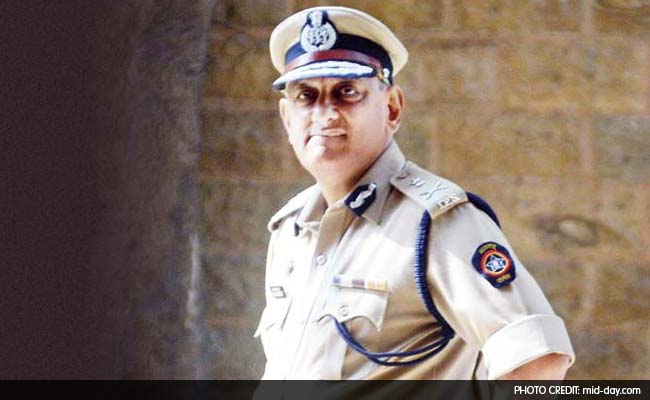 Mumbai:
The high-profile arrest of media mogul Indrani Mukerjea on murder charges, took place after months of covert investigations into the case, revealed Mumbai Police Commissioner Rakesh Maria.
This is the second major twist in the case, after it emerged that the deceased Sheena Bora was not Indrani's sister but her daughter - a fact Indrani had hidden for years. "We have been working on this case for close to three months now," CP Maria confirmed to mid-day.
Sources said the top cop had got an anonymous call about three months ago, informing him that Sheena Bora had been missing for the past three years. Maria immediately asked PI Dinesh Kadam from Khar police station to look into the tip-off and investigate the facts.
During preliminary investigations, PI Kadam sensed something was amiss in the case and turned his suspicions on Indrani. The police put her under surveillance but did not approach her about the case so as to avoid scaring her into hiding.
They were aware that Indrani was on a foreign trip at the time, and were concerned that she would choose not to return if she got wind of the probe. In the meantime, the cops also kept her driver, Shyam Rai on their radar and waited for Indrani to come back to India.
Last week, when they heard that Indrani had arrived in Mumbai, the police began to tighten the net: first, they picked up the driver on August 21 in connection with an illegal arms case. When they interrogated him about Sheena's whereabouts, the driver cracked and confessed to his role in her murder.
He also named Indrani as the mastermind, and added that her ex-husband Sanjeev Khanna (from second marriage) was also an accomplice. On Tuesday (August 25), Indrani was picked up from her Worli residence and taken to Khar police station, where Maria personally interrogated her.
Police said at first, she refused to admit to the crime, but then the police made the driver recount his testimony in front of her, and Indrani finally confessed to the murder. She corroborated Rai's version of events and confirmed that her second husband was part of the plot, after which Mumbai Police tracked him down in Alipore, Kolkata and arrested him yesterday.
Yesterday, they also recorded the statement of Rahul Mukerjea, who was Sheena's step-brother and lover. Police are not yet sure about the motive of the crime and are investigating further.
However, one foreseeable problem is the lack of DNA evidence. The Raigad police had in 2012 found the burnt remains of a body, suspected to be Sheena's, but eventually disposed of the evidence.