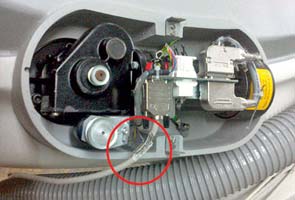 Mumbai:
The digital subtraction angiography (DSA) catheterisation laboratory machine, commonly called the cath lab machine, is a sophisticated piece of equipment worth Rs 6.5 crore. It can perform angioplasty and angiography procedures, and is a specimen of how much medical science has advanced.
At Jagjivan Ram hospital in Mumbai Central, this high-tech scientific innovation -- reportedly the first such machine in the western region and the second in the country -- has been allowed to become rat food.
Lying at the facility since July 2011, the machine, which hasn't been used even once, has fallen prey to rodents that have nibbled its wiring, hospital sources said. Staffers have completed the fitting of the machine, but civil work required to set it up is still pending. According to reliable sources, a few internal modifications are yet to be done, after which it could be easily installed.
But the disuse has the machine caked with dust. It was recently that the staffers noticed that the wires had been snacked on. "The civil work started in January 2011, and according to the tender, was to be completed by April, but is still going on. It is deplorable. We recently saw that wires of the machine have been nibbled off. We have asked the manufacturing company to replace them immediately to save the machine from further damage," said a hospital official, requesting anonymity.
Patients suffer
The hospital doctors have been using a mini cath lab equipment to perform angiography procedures for organs other than heart. For heart angiographies, thousands of railway employees have been put on a waiting list for treatment at private hospitals.
"For performing heart angiography procedures, we refer patients to private hospitals affiliated to the railway board. Once this machine is installed, all these procedures can be easily done here. The railway board sanctioned the DSA cath lab in 2006, and we received the machine in July 2011. Had the civil work been done on time, the railways would not have had to spend lakhs treating their employees at private hospitals," said a doctor, requesting anonymity.
The hospital performs over 250-300 procedures using the mini cath lab machine. Once the machine is installed, the number will be doubled. Over 3 lakh employees of Western and Central Railway and their dependents will be benefited by this facility. "The entire load of heart angiographies goes to private hospitals and the employees have to wait for more days to get the angiography performed," said a railway employee.
The other side
Sharat Chandrayan, chief PRO, Western Railway, said, "The project is going on and will be completed soon. The machine is completely fine. It is nothing like what you are saying." Dr Gita Chaturvedi, medical director, Jagjivan Ram hospital, did not respond to MiD DAY's calls and messages.