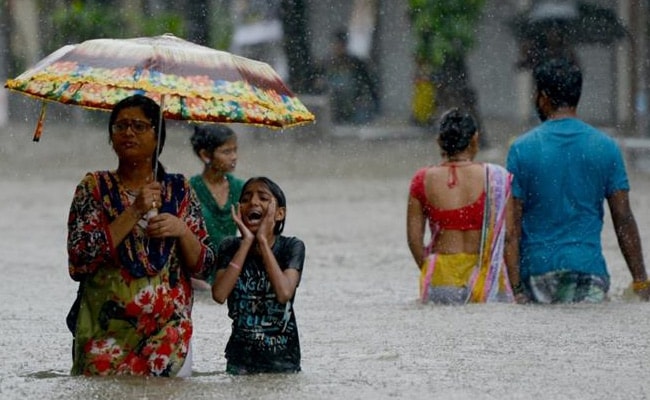 Mumbai:
Even as the country's financial capital reeled under the impact of heavy rains, Shiv Sena, which rules the Brihanmumbai Municipal Corporation, today complimented the civic body for ensuring that the situation did not "go out of hand".
The party has been ruling the cash-rich Mumbai civic body since over two decades. "The BMC's preparedness to tackle the natural calamity ensured that the situation did not go out of hand. The civic body should be complimented for this. Even after heavy rains, no big untoward incident has taken place," the Sena said in an editorial in party mouthpiece 'Saamana'.
"Mumbai and Maharashtra have always received the blessings of Ganpati. We believe that God will ease this trouble as well," the Uddhav Thackeray-led party said.
It said the heavy downpour reminded the city of the cloudburst on July 26, 2005, when there was about 950 mm rainfall in 24 hours. "Even the IMD on Monday said the rainfall was more than their expectations. The sun was not visible throughout the day and the high tide added to the city's woes. Yet, Mumbai's spirit won over the natural calamity," it said.
Torrential rains pounded the city throughout the day yesterday. The city gauged 298 mm of rainfall, the highest in a day in August since 1997. Three persons, including two children, were yesterday killed in separate house collapses in suburban Vikroli, police said.
Schools, offices and other organisations in the city and its suburbs have a public holiday today. Maharashtra Chief Minister Devendra Fadnavis has advised people to stay home unless there is an emergency.