Thane:
All Mulund resident Sunjyot Singh wanted to do was crack open a cold one with the boys at a restaurant, but their night of revelry took a turn for the worse when the restaurant's staff brutally assaulted them after one of his friends tried to take a soft drink from the fridge.
The group of nine, which also includes a minor, has lodged a case at the Vartak Nagar police station.
The incident took place around 2 am on June 11. Singh and his friends Dhanuj Rao, Tushar Nair, Antony Varghese, Yash Rajpal, Praveen Stephen, Josh Johnny, Harris Xavier and Mayur Purohit had gathered on June 10 for a get-together at the Bombay Duck family restaurant in Pokhran, near Yeoor Hills.
Hard beating over soft drink
Singh said, "One of my friends brought mangoes in his Activa, so we took them out and kept them in the fridge at the restaurant, so that they don't get spoilt. Everything was fine and we were enjoying dinner. At the end of it, we asked the waiter to bring a carbonated drink along with our bill. But he didn't bring it. So, my friend Dhanuj approached the counter and a quarrel ensued."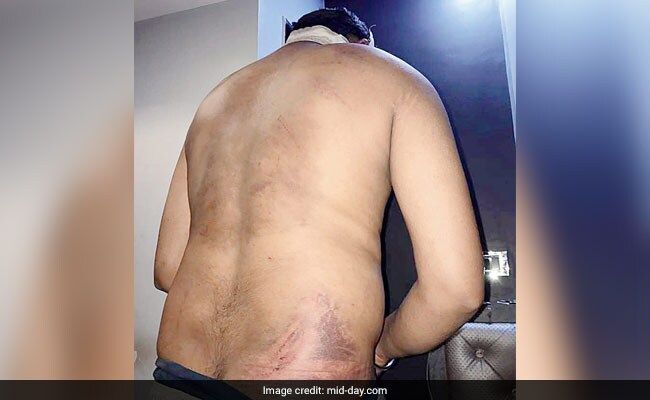 Rao had an argument with a staffer after he opened the fridge himself to get the soft drink and their mangoes. "Sunjyot then got Dhanuj back to the table and tried to calm him down. But then, the entire staff entered and began assaulting us. Dhanuj threw an ice tray at them, but the staff continued assaulting us. We then decided to approach the police but found that the hotel staff was already at the police station. On seeing the injuries, the police took our complaint," said Nair.
Sticks and rods
"We were assaulted with bamboo sticks and iron rods by more than 50 staffers of the hotel," Nair added.
When mid-day contacted Bombay Duck owner Soham Desai, he confirmed the incident but said, "I was not present at the spot at the time of the incident."
Senior inspector Pradeep G said, "The incident took place on June 11, when one of them went to get a cold drink. He had an argument with the manager that resulted in a fight. We have registered a case and arrested five people, including the staff."
(This story has not been edited by NDTV staff and is auto-generated from a syndicated feed.)
Get Breaking news, live coverage, and Latest News from India and around the world on NDTV.com. Catch all the Live TV action on NDTV 24x7 and NDTV India. Like us on Facebook or follow us on Twitter and Instagram for latest news and live news updates.