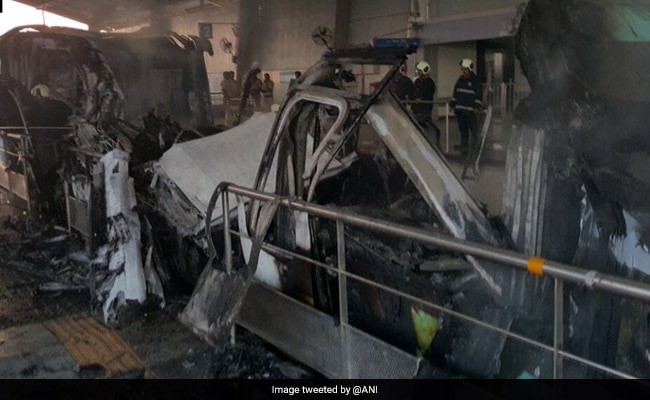 Mumbai:
Mumbai's monorail services were stopped for hours after two coaches caught fire in the early hours of Thursday morning. The fire broke out at the Mysore Colony station around 5 am, when the monorail started the day's first trip.
There were no passengers in the coaches at the time. Images showed one of the coaches completely destroyed in the fire.
Officials suspect a short-circuit might have caused it.
Mumbai has a 9 km railway corridor for the monorail from Wadala to Chembur.
Earlier this year, in a near miss involving the monorail, two trains in opposite directions nearly collided head-on after ending up on the same track near Chembur. The trains were stopped before a disaster could take place.