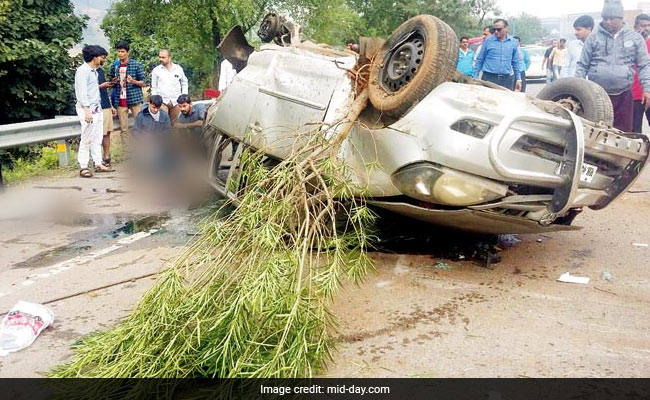 Mumbai:
Three people died and seven were injured in an accident on the Mumbai-Pune Expressway near the Khalapur Toll Naka around 9.30 am yesterday. The accident took place on the Mumbai lane of the E-way after the tyre of a car burst, landing it in the path of oncoming traffic. The deceased have been identified as Anand Narendra Parekh, 55, Asmit Tawade, 19, from Ghatkopar, and Shubham Borade, 19, from Vikhroli.
The Khalapur police registered a case on the incident. According to the police, "The Innova car carrying nine people was heading to Pune. It seems like the SUV's speed was so high that the rear car wheel tyre burst and the driver lost control of the car, landing it in the opposite lane. There, a Ritz car crashed into the Innova, killing the Ritz driver on the spot."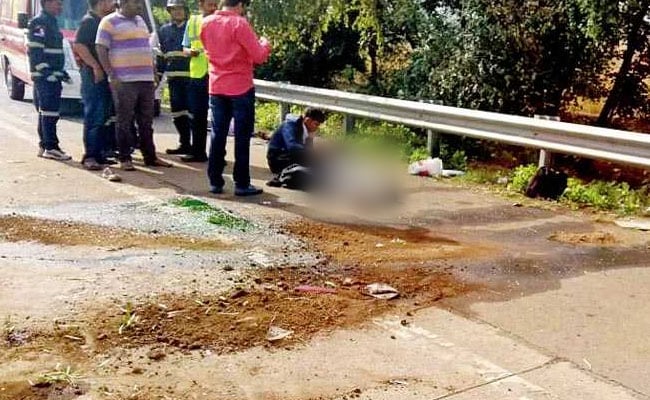 IRB officials, Delta Force and Khopoli residents' group Apaghatgrashta Madati Saathi rushed the injured to hospital and managed the traffic situation on the E-way. The Innova belongs to Mohammad Yusuf Shah from Mumbai and was headed to an amusement park.
Last week, seven college students from Mumbai were saved in the nick of time, when a commuter rushed them to the nearest hospital after their car met with an accident on the Mumbai-Pune Expressway and landed in the bushes along the road on Wednesday morning. While five of them suffered minor injuries, two had to have multiple stitches on their tongue and back.
In early December, three people, including an 11-month-old, were killed in two separate road accidents on the Mumbai Pune Expressway. In the first mishap, which happened near Aadoshi tunnel, a speeding tempo lost control and smashed against the road divider. In another, whichi took place near Borghat, seven people of a family that had squeezed into a Maruti Alto were headed towards Mumbai, when their car lost control while overtaking a truck and collided with it. The front of the car was crushed in the incident.
(Except for the headline, this story has not been edited by NDTV staff and is published from a syndicated feed.)