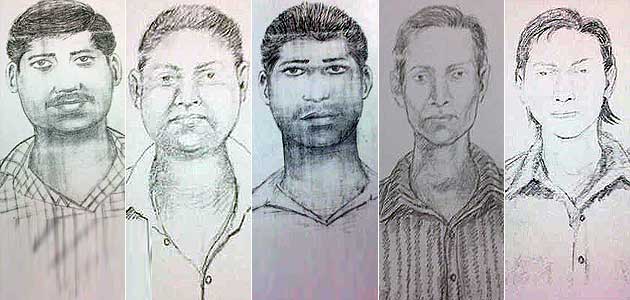 Mumbai:
Amid protests and outrage across the country, the Mumbai Police today arrested a second man from the city in connection with the brutal gang-rape of a 22-year-old photojournalist. The police say they hope to arrest the three other absconding accused soon.
The second accused, Vijay Jadhav, was arrested early this morning. He was reportedly hiding at his friends' video parlour near his residence in South Mumbai. Yesterday, the police had arrested Chand Shaikh alias Mohammed Abdul. While the police say he is 19 years old, his family today claimed that he is a minor and not guilty of committing the crime.
(Mumbai gang-rape: arrested suspect is juvenile, says his family)
The young intern, who is undergoing treatment at Mumbai's Jaslok Hospital, is said to be recovering well. She was raped by five men on Thursday evening when she and her male colleague went to the deserted Shakti Mills compound in Lower Parel area on an assignment.
The survivor has reportedly told the police that her mother had called her twice while she was at the Shakti Mills compound on Thursday but added that she could not narrate her ordeal to her as the accused had threatened to harm her with a broken beer bottle if she reported the incident.
(Broken beer bottle held over Mumbai gang-rape survivor's head)
The gang of five men allegedly tied the woman's colleague with a belt and then took turns to rape her. After the assault, the suspects reportedly escorted the couple to nearby train tracks and warned them not to report the case to the police.
The woman and her colleague then hired a cab and reached Jaslok Hospital on Peddar Road, around four kilometres away. Undeterred by the threats, they got a first information report registered against unknown people then helped the police draw sketches of the accused.
The woman's colleague even took cops around the crime spot. His description of the accused and the sequence of events helped the police nab the first of the five accused in less than 12 hours.
(Mumbai gang-rape case: friend leads cops to where he was tied with belt)