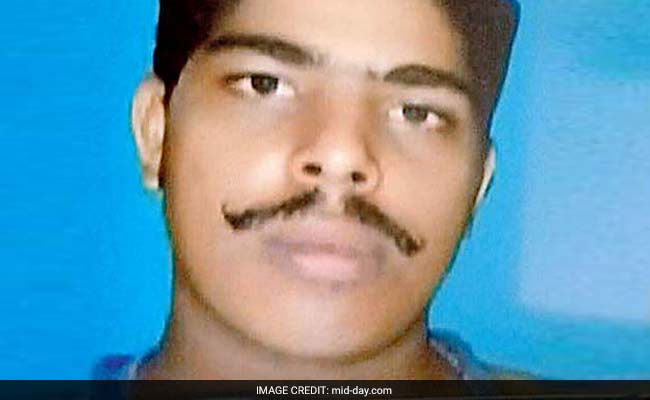 Mumbai:
Heaven help a man who does not want to work! A 22-year-old concocted an elaborate plan that involved him faking his own kidnapping by the dreaded ISIS, just so his family wouldn't bother him about getting a job.
Tired of his family asking him to find employment, Anuj Upadhya, a Gujarat native, had come to Mumbai on July 25 without informing anyone except a close cousin, Ankit. After arriving here, he lived at a family member's home for a couple days who would routinely inquire about how the job hunt was going. Fed up of the questions again, and hoping to get away without having to stay in touch, he hatched a plan to fake his own kidnapping. So on August 2, Ankit received a message from Anuj's cellphone that he was kidnapped by ISIS and would be killed in four days. "In one such message, he told him he was taken away by a few people. A day later, he told Ankit that he was being kept somewhere in Andheri and when he got a chance, he managed to get an iron rod, attack his four kidnappers and then flee the spot. But when Ankit told him that his brother-in-law and his sister were at the Nalasopara police station and asked him to go there, he refused, which created suspicion." Ankit then acted quickly and informed the Mumbai police.
The Tardeo police launched operations to locate his cellphone and based on surveillance, placed him in Andheri. He was picked up and brought to the Tardeo police station, where on questioning, he spilled the beans.
Police says
"We found nothing suspicious hence he was allowed to go. The whole process took a lot of manpower and the ATC, local police and ATS officials were also on the job," said an officer.
DCP zone III, Pravin Padwal, said, "As he was a grown-up, he was expected to get a job to earn a living, but he did not wish to work so he just left his Gujarat house. He was questioned in the matter and has now been handed over to his family."
(This story has not been edited by NDTV staff and is auto-generated from a syndicated feed.)