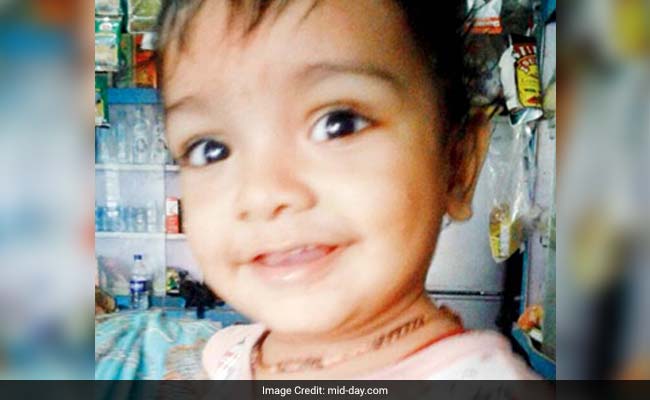 Mumbai:
Turned away by seven hospitals in nine hours, both government and private, Shahbas Ali battled internal bleeding for five days in Sion hospital's paediatric intensive care unit (PICU) before breathing his last yesterday. His father, a daily wage worker from Virar, blames the callous attitude of hospitals, who refused to admit him either citing unavailability of beds or their inability to cough up a hefty admission deposit.
The state health department said it will conduct an inquiry into the incident and announced the setting up of a centralised system that assists patients in similar emergencies.
Shahbas had been fighting for his life in Sion hospital after a roadside food cart fell on him on Tuesday when he was playing near it. The family tried their best to save him, taking him from one hospital to another, to no avail.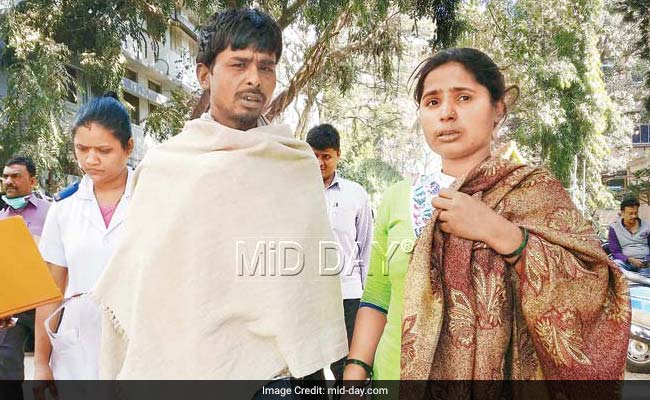 "We fought to save our child, but we couldn't. He was critical and yet seven hospitals refused to admit him. This delayed his treatment; he had severe internal bleeding. Even after finally admitting him in Sion hospital, the doctors there didn't take proper care of him," said his father Shaitu, a daily-wage earner from Virar.
The toddler's post-mortem was conducted at Sion hospital yesterday.
Govt to initiate inquiry
The state health department plans to initiate an inquiry, especially against SevenHills and Holy Spirit hospitals for refusing to admit the child unless the family deposited Rs 50,000-60,000, violating an SC rule.
"If there was no bed available, then we can't blame them. But if inquiry reveals that despite availability they didn't admit him, it is a gross violation. Also, we will inquire why the private hospitals asked for money," said Dr Satish Pawar, director of Directorate of Health Services (DHS).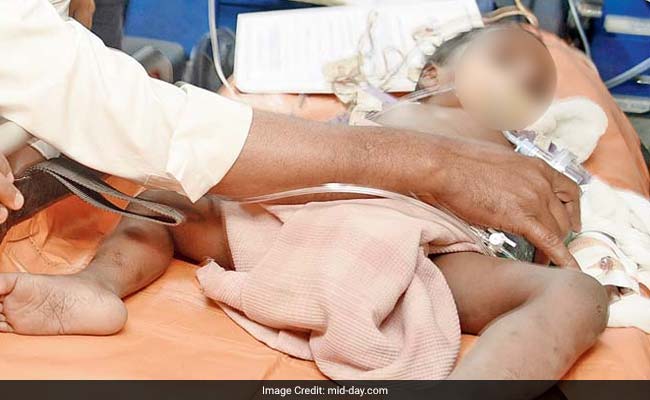 The rebuttals
However, Sneha Joseph, executive director of Holy Spirit Hospital, said the child couldn't be admitted because no ventilator was available. "The child wasn't even taken inside the hospital; our doctor rushed to the ambulance and informed that no ventilator was available and suggested they go to another hospital. The child was serious, so we didn't waste a single moment," she said.
On the other hand, Dr Raj Karva, medical superintendent of SevenHills Hospital, said if patients' ailments do not fall within the criteria to procure benefits of Rajiv Gandhi Yojana, they are asked to pay cash, and if they can't, they are referred to government hospitals. "If they don't fall in the Yojana criteria and can't pay cash, what can we do?" he asked.
Lack of funds
Mumbai may be the financial capital of the country, but when it comes to intensive care for children, there are no proper facilities available in government as well as BMC-run hospitals. JJ, KEM, Sion, Wadia, Cama, Bhabha, Cooper, and Nair hospitals didn't have a single bed vacant for the child to get admitted. The state government is also aware of the situation and claims that lack of funds has stopped it from expanding services.
"To create more PICUs, we need more funds," said a senior officer of DHS.
Former mayor Shubha Raul, who is also a member of BMC's public health committee, expressed a similar view. "We get patients from far-off areas and other states, so the pressure is huge. Hence, it's tough to get vacancies in PICUs. To increase the number of PICUs, more funds are needed," she said.
"This boy came all the way from Virar as there are no proper primary health centres in tribal and rural areas. Hence, there is a need to strengthen the infrastructure in such areas."
Need for a central system
Two years back, the public health committee had suggested creation of a centralised system to create a database that could be accessed from all centres. However, nothing has been done on that front yet. Now, the state health department is planning to form the system in major hospitals, including JJ, and maternity hospitals, such as Cama.
Raul also raised the need to develop PICU ambulances, along the lines of cardiac ambulances, having the infrastructure to provide medical support to paediatric patients until they reach the hospital.
Intercommunication a must
Officials also talked about the need to improve communication between hospitals. On Wednesday 2 am, when Shahbas's family had taken him to JJ hospital, a doctor had told them that there was no vacancy there and didn't even try to contact other hospitals to find out if they had any beds available.
Raul said, "Doctors need to come forward to help patients in finding a bed... They need to develop a means to communicate with each other."
-----------------------------------------------------------
Critical issue

Dr Satish Pawar, director of DHS
'I will ask the BMC to form a system like that, so that if a hospital gets an emergency case, it has the means to inform the relatives about vacancies in other hospitals to avoid crucial time being wasted. In JJ and Cama hospitals, we will come up with some options to handle such situations'

Shubha Raul, former mayor of Mumbai
'In cardiac ambulances, doctors keep contacting nearby hospitals, asking about available beds in ICUs while informing about the patient's condition. This is needed for paediatric patients too'



Rs 50k
The deposit demanded from Ali family by private hospitals(This story has not been edited by NDTV staff and is auto-generated from a syndicated feed.)