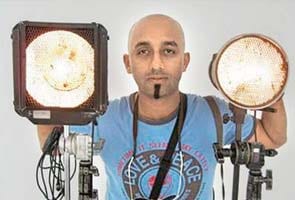 Mumbai:
Arrested production company owner Jerrit G John has been charged with attempt to murder for allegedly throwing hazardous chemical on his former girlfriend's face.
Earlier, the accused was only booked for causing grievous hurt, police said.
According to the police, the charge has been added after an additional statement of victim 26-year-old Aryanka Hosbetkar on Saturday.
In her fresh statement, she said that in the past, John had tried to attack her with a blade and prior to that he had also tried to throw her out of a moving car.
Police said the fresh statement shows that John always had an intention to kill and therefore the charge of attempt to murder has been applied.
Meanwhile, the metropolitan magistrate's court extended John's custody till November 21.
John, who owns the production house 'No Nonsense' and has produced-directed television serials, had flung chemical at Hosbetkar at her residence at Adarsh Colony in Worli on November 8.
Hosbetkar, an international cyclist, had returned from a cycling expedition in the morning and was with her friends when John carried out the attack, police said.
She was later taken to a private hospital where she was treated and was later discharged.
According to police, John, who also cycles regularly, has worked as a creative consultant with TV channels, some ad filmmakers and has also been associated with a few Bollywood movies.
The two were facing problems in their 10-month-old relationship after Hosbetkar came to know that John was married with a five-year-old son.