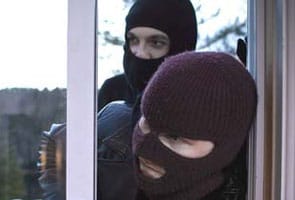 Mumbai:
A unit of the Santacruz police were in for a shock when they landed last week in a village in Madhya Pradesh, and found that every single resident was a thief. The cops were investigating the case of children who were arrested in December for stealing cash and ornaments worth Rs 25 lakh from high profile wedding venues, including the Sea Princess Hotel and Hotel Ramada Plaza in Juhu in December.
Six children were trained for over a year -- their looks groomed and language skills brushed up -- so that they would go unnoticed at weddings in five-star hotels from where they stole money and ornaments. While two of these children, nine year-old Palak and 11 year-old Neha (names changed), were arrested on December 25, the cops arrested 60 year-old Jashoda Harijan and 21 year-old Mandakini Sisodiya along with three other men on December 31. Their interrogation led the cops to Kadia village in Rajgarh district in Madhya Pradesh, where the remaining accused live.
"There are 17 people accused in these thefts. We have arrested seven, and 10 are absconding. When our team went to the village (where they live), we realised all the villagers are thieves. We even failed to get any help from the local police," said Senior Police Inspector Madhukar Chaudhari, Santa Cruz Police Station.
Not only did the local cops offer no help, the villagers pooled in funds to send a lawyer to free the accused currently in jail. The Mumbai cops believe the children were hired from Kadia village by members of a family, who have been thieves for many years.
The children were brought from the village, made to wear upmarket clothes and taught to speak correctly for over a year. Then, last month, during the city's wedding 'season', these six children were sent to three wedding venues, from where they stole jewellery, purses and cash.