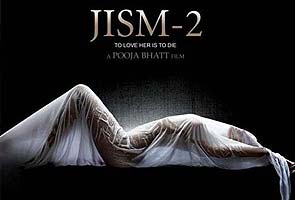 Mumbai:
The film industry in Mumbai continues to be a target of politicians. Just days after a group of MNS workers vandalised a film set in suburban Borivali, Pooja Bhatt's Jism 2 has invited the wrath of NCP MLC Vidya Chavan.
Ms Chavan found Sunny Leone's Jism posters much too objectionable' and complained to the Brihanmumbai Municipal Corporation (BMC) Commissioner and the Shiv Sena Mayor Sunil Prabhu, who forwarded the letter to the General Manager of the Brihanmumbai Electric Supply and Transport (BEST) who run the public transport in the city. In lightening swift action, the posters were taken off the BEST buses. They are also off bus stops.
According to Ms Chavan, the posters could not have been cleared by the Censor board. She told NDTV "You have seen the incidents of violence against women like what happened in Guwahati. People are provoked by seeing these posters and these kind of posters are responsible in some way for crimes against women."
The incident has left many Mumbaikars fuming. Ad-film maker Alyque Padamse told NDTV "There is nothing wrong with that poster and will you get on with the real things you have to do. On one side you have Dhoble doing nonsense with his hockey stick and on the other you have the blue noses, the moral police saying... Oh my god, take that poster off."
The film industry has always been an easy target for politicians. Karan Johar, Jaya Bachchan, Shah Rukh Khan all have been targeted earlier.
The BMC says what qualifies as obscene is a subjective matter but if complaints are received they do try and take off the so called objectionable material. The question however on everyone's mind is, when will the country's richest civic body get down to solving real problems? And when will politicians stop attacking the film industry?